Pioneers and Peanuts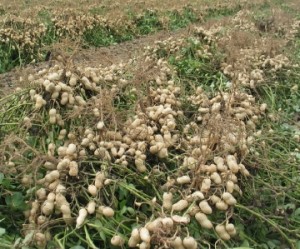 The risks of venturing across untamed territories could be daunting. Especially, if it was in South Georgia among the Creeks. The division of Irwin County was the result of Treaties made with local Indians, but before those lands were opened for settlement, white people were not welcome. Yet, there were trading posts around Augusta and middle Georgia near Fort Hawkins and the Indian Agency. The territories of Appling, Irwin, and Early counties were ceded in 1814 and 1818. Irwin was created by an Act of the Legislature in 1818 and later on the five adjacent counties were taken from Irwin. It was offered in the land lottery in units of 490 acres. During 1820 each lot was priced at $18, but by 1831 the price had been reduced to $5 per lot. Its sandy, loamy soil produces peanut crops for which it is known today. In other words, peanuts are no small item in Ocilla.
New Additions to 8 Genealogy Websites:
Indexes

Will Book No. 1, 1821-1864
Annual Returns, Appraisements, Sales, Minutes, 1822-1855
Annual Returns, Appraisements, Sales, Minutes, 1863-1875

Marriages

Marriages 1827 to 1872
Irwin County Marriages from newspapers 1885-1886.

Images of Wills Book 1, 1821-1864

Testators: Branch, David;Brown, Phillip;Dormany, John; Gideon, Katherine;James, Charles;Marsh, Reibin;Millen, George; Ross, William D; Tomberlin, John;Willcox, George;Young, Isaac M.
Get more Genealogy Real Estate for your Effort
. Genealogy Records in Alabama, Georgia, Kentucky, North Carolina, South Carolina, Tennessee and Virginia
Subscribe to 8 Genealogy Websites
-Senior Rate for Genealogists now available-