Does the Young Gentleman Know What Assault and Battery is?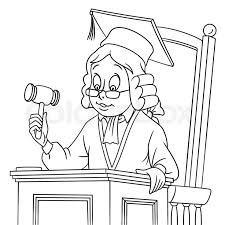 The first speech of prosecutor Robert Starks in an assault and battery case in Newberry, South Carolina was too good to be lost. The attorney for the defendant, Mr. Carnes told the Judge that he did not believe the young gentleman knew what an assault and battery was. Mr. Starks was instantly on his feet, shaking his fist in Carnes face, and saying "that is an assault", and drawing back, struck him a full blow in the face with his fist sufficient to have felled an ox, then said, "there is battery." Mr. Carnes sat down, rubbing his forehead and exclaimed "I did not think the fellow had so much sense!" Source: Annals of Newberry by John A. Chapman, A. M., page 20.
Newberry County Wills and Estates Available to Members of South Carolina Pioneers
Images of Abstracts of Deeds
Deed Book A, 1776 to 1791 (Index)
Deed Book B, 1792 to 1794 (Index)
Deed Book C, 1794 to 1797 (Index)
Deed Book D, 1797 to 1798 (Index)
Deed Book E, 1798 to 1800 (Index)
Deed Book F, 1800 to 1803 (Index)
Deed Book G, 1803 to 1804 (No Index)
Deed Book H, 1804 to 1805 (No Index)
Indexes to Probate Records
General Index to Wills 1776-1858
Will Bk L, some abstracts
Will Book A (1776 to 1814)
Wills and Estates 1776-1850
Wills and Inventories 1787-1796
Wills and Inventories 1800-1803
Wills and Inventories 1803-1810
Wills and Inventories 1809-1814
Wills and Inventories 1816-1818
Inventories and Sales, Book B
Will Book E (1805 to 1826)
Will Book F (1823 to 1860)
Will Book 4 (1840 to 1858)
Abstracts and Typed Transcripts, Wills, Inventories, Estates
Wills and Inventories 1776 to 1814
Wills and Inventories 1800 to 1814
Wills and Inventories 1809 to 1814
Book A, 1776=1796
Book B, 1796-1800
Book C, 1800-1803
Book D, 1803-1810
Book E, 1809-1814
Book F, 1815-1818
Miscellaneous
Marriage Contract between John Folks and Eve Margrete Dickert
Charles Littleton gives Release to Wadlington
Transcripts of Newberry County Wills (1774 to 1790)
Testators: Ballentine infants, guardian appointed; Richard Bonds, James Chandler, Cornelius Cox, Jacob Crommer, Rebecca Crommer, George Dawkins, Daniel Dewalt, Peter Dewalt, Michael Dickert Sr., Enos Elliman, Laurens Feagle, James Ford, Peter Galloway, John Gary, William Gilliam, John Glen, Thomas Grasty, Thomas Green, Nathaniel Harris, James Hodges, Henry Kesler, Charles King, Stephen Lewis, John Lindsey, Robert Man, James Murphey, John Newman, William O;Neall, Jacob Oxner Sr., Isaac Parmer, Benjamin Pearson, Samuel Pearson, Jacob Setsler, John Suber, William Taylor, Elizabeth Turner, William Turner, John Vaun, John Adam Wicker, Mathias Wickert.
Transcripts of Newberry County Wills (1840 to 1848)
Testators: Anderson, Richard, Anderson, William, Brown, I. R. S. , Buchanan, Lucy , Bundrick, Sarah, Burton, Aaron, Burton, John, Caldwell, John, Caldwell, John (2), Cary, Elizabeth, Chalmers, Thomas, Calmes, George, Cannon, Richard S., Chapman, Mary, Conwills, Sophia, Counts, John,Cromer, Christiana, Cromer, Hannah, Cromer, Michael, Crooks, John, Darlyrmple, Thomas , Davenport, Jonathan, Davidson, John, Davis, Thomas, Dennis, Prudence, Dominick, George, Dominick, Margaret, Downing, J. W., Duckett, Jacob, Enlow, Margaret , Eppes, George, Eppes, William, Erskin, Margaret, Feagle, Laurens, Floyd, Charles Jr., Frisock, Barbary, Gallman, Henry, Galloway, John, Garner, James, Gibal, A., Glenn, Naomi , Gordon, Eli , Gray, Peter , Griffin, Isaac, Harmon, David , Harmon, William, Hatton, David, Henry, James, Holloway, John, Hume, David , Keller, Jacob, Kelly, John, Kelly, Robert ,Kenner, James, Kenner, Samuel, Kinard, George,Kinard, John Michael , Kinard, Martin, Koon, John, Lake, Enoch, Lane, Nancy, Langford, Polly, Lindsey, Benjamin, Lindsey, James, Livingston, John, Long, John Thomas, Lyles, Robert , Lynch, Elijah , Maybin, John, McConnel, Andrew, McCrackin, Nancy, McKee, Joseph, McLemore, M. E., Miller, Nancy, Nance, Clement, Nance, Frederick Sr., Paysinger, John, Polk, John, Rauskett, Thomas, Rees, Jane, Renwick, Jane , Rikard, Michael, Riser, Martin, Robinson, James, Rudd, Mary An,Rutherford, William, Shumpert, Jacob, Sligh, Jacob, Smith, Martha, Spearman, John, Stabler, Moses, Stone, Phebe, Suber, Andrew, Summers, Rosannah, Thomas, John G., Thomas, Mary, Vaughn, Drury, Waldrop, Milly, Wearts, George Henry, Wertz, John ,Wheeler, Barbara , White, William, Whitmire, William ,Wicker, Simon, Willhelm, Peter, Worthington, Jacob ,Young, Harriet , Young, John T.
Abstracts of Newberry County Will Bk L
Testators: Adams, Sarah; Buchanan, Micajah; Coppock, Joseph; Lagrone, John; Mangum, William Sr.; Taylor, Benjamin; Taylor, Elizabeth; Taylor, William; Wadlington, James; Waldrop, John
Miscellaneous
Release of Charleston Littleton to Wadlington
Marriage Contract between Eve Margrete Dickert and John Folk
New Additions to 8 Genealogy Websites:
Get more Genealogy Real Estate for your Effort
. Genealogy Records in Alabama, Georgia, Kentucky, North Carolina, South Carolina, Tennessee and Virginia
Subscribe to 8 Genealogy Websites
-Senior Rate for Genealogists now available-