Tis Wise to Remember the Victorian Era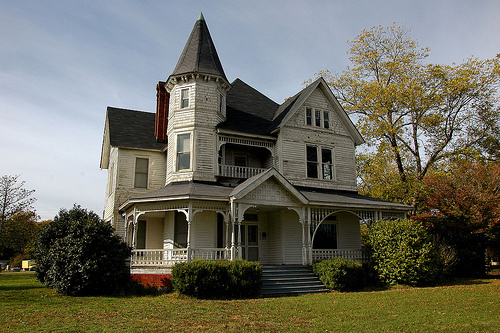 In addition to having three levels, our home on Edgewood Avenue had a steep basement of red dirt which was accessed by wooden stairs from the main basement. The home was situated in the oldest neighborhood in Atlanta, and was built during the 1890s. The architectual theme was victorian with steeple roofs, dominant front-facing gables and full width porches. The Victorian Era encapsulaged Queen Victoria who ruled England from 1837 to 1901. The queen was a fierce moral influence of the times, where modest dress and good manners dominated society, and children were raised (as my grandmother expressed it) "to be seen and not heard." Black sheeps were kicked out of polite society and unwelcome in business. Loans and other transactions were given with a "hand-shake." Good Character was everything.
New Additions to 8 Genealogy Websites:
Miller County Records Available to Members of Georgia Pioneers



Marriages

Index to Miller County Marriages 1892 to 1906

Digital Images of Miller County Wills 1871 to 1925



Names of Testators: Adams, Susan; Bush, Elijah Sr.; Bush, William J.; Butts, Henry; Gregory, J. J.; Hand, Henry; Harrell, Martha; Lane, James Madison; Miller, James; Morton, Matha; Pools, William R.; Rathel, Alice; Sheffield; Arthur; Sheffield, West; Spooner, Stephen; Stegall, Elizabeth; Williams, J. W.; Williams, Zachariah Taylor; Womble, W. B.
Get more Genealogy Real Estate for your Effort
. Genealogy Records in Alabama, Georgia, Kentucky, North Carolina, South Carolina, Tennessee and Virginia
Subscribe to 8 Genealogy Websites
-Senior Rate for Genealogists now available-