When you Purchase a Home does the Deed Mention your Origin?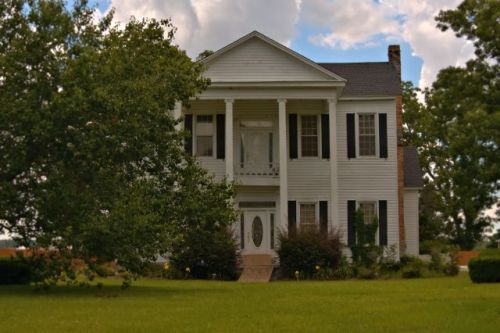 You bet it does! The first line goes like this " John Smith of Fulton County, Georgia." Put a red flag on this because it provides a key clue to discovering where the ancestors were from. As one moves from county to county, state to state, it gives this vital clue. Theoretically, you can trace the ancestors back many years simply by finding the documents where they purchased and sold property. There are the witnesses to the documents to consider as these were friends and relatives. Then there were "Gift Deeds" wherein the children were left acreage and other items where the father was dividing up his farms among his children before he died. Another important item to be searched for in the deed records is " Marriage Contracts." Such documents were usually written when there was a second marriage and the wife wished to retain possession of certain items or properties or designate certain of them to the children by a former spouse.
New Additions to 8 Genealogy Websites:
Early County Records Available to Members of Georgia Pioneers



Marriages

Index to Early County Marriages 1823-1834
Index to Early County Marriages 1868-1889

Digital Images of Early County Wills 1822-1832

Testators: Broom, Thomas;Cole, Mark; Curry, Samuel; Gilley, John; Griffith, John; Holmes, Nathaniel; Jackson, Robert; Jackson, Samuel; Kelly, William; Liverman, Brown; McCulloh, Anthony ; McCulloh, Leonard; Porter, Benjamin; Sheffield, Isham ; Smith, Laden; Watson, Alexander

Digital Images of Early County Wills 1839-1895


Testators: Alexander, James; Alexander, Martin ;Averitt, Abner; Averitt, Ephaly ;Bailey, William ;Bird, James ;Bryan, Sylvanus ;Bryan, William ;Calhoun, James; Calhoun, William ;Chivers, Larkin ;Coley, Philip ;Collier, Benjamin ;Collier, John ;Cook, W. C. ;Crawford, Joel ;Deal, John ;Dill, Job ;Dixon, Jeremiah ;Douglass, Elisha ;Ford, William ;Freeman, James ;Gilbert, John ;Glenn, James ;Goocher, Milton ;Grier, Moses ;Griffin, William ;Grimsley, Joseph ;Grimsley, Lewis ;Grimsley, Sarah ;Grist, Martha ;Harrell, Jane ;Harris, Joshua ;Haynes, Thomas ;Hays, Mary ; Hightower, Joel ;Holmes, Richard ;Howell, Edward ;Hutchins, Anthony ;Hutchins, Henry ;Hutchins, Jefferson ;Johnson, Joshua ;Jones, Thomas ;Knight, William ;Lee, Clem; Lee, Zadock ;Lewis, Mathew ;Lundy, Mary ;Mercier, Elizabeth ;Mercier, George ;Odum, Charity ;Parramore, Susannah ;Perry, Elizabeth ;Perry, Joel; Pirkle, Richard ;Powell, Coleman ;Powell, Hiram ;Powers, Sarah ;Reese, Hillman ;Ritchie, James ;Robertson, James ;Sammons, William ;Sanders, Mark ;Shackelford, Harriet ;Shackelford, James ;Taylor, James Jones ;Temples, Frederick; Thompson, Robert; Wade, William ;Wilson, Solomon; Yeldell, Robert

Indexes to Probate Records

Index to Early County Will Bk B, 1839-1895.
Index to Early County Will Bk 2, 1896-1941.

Miscellaneous Wills

Estate of Bealer, Alex W. (1919) (image).
Get more Genealogy Real Estate for your Effort
. Genealogy Records in Alabama, Georgia, Kentucky, North Carolina, South Carolina, Tennessee and Virginia
Subscribe to 8 Genealogy Websites
-Senior Rate for Genealogists now available-