Rare Collections Wanted!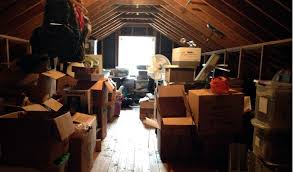 Since the beginning of time almost mankind has kept records and in the modern-age of today when there should be zillions of records available, we discover that many were lost in court house fires, wars, or other disasters. I think of court house clerks seated at their desks copying original documents into ledgers. And they could not hold on to these ledgers? But it is worse. Misspelled words seem to prevail in the copy. How often have you seen the testator's name written differently in the opening paragraph of his lwt, and in the signature? I worked on a lineage for several years before realizing that the clerk has omitted one of the names of the children. It was so obvious that this child belong to the family when I compared deeds, marriages and other family documents. It is a good practice, focusing upon the subject matter and ferreting out the details. Even thought there were court house fires, eventually some of the missing documents show up. This is because the clerk had a habit of taking his work home. The court house burned. The clerk died. But the ledgers were found in the attic some one hundred years later! As researchers, we must be persistent, and believe that the information will eventually emerge, perhaps under our own steady eye. But consider all of the people who gathered information
before
the records burned. I have seen some interesting items in antique shops which relate to specific families. The key is to locate as much old family records as we can and post it to the internet. I have been doing just that since the organization of
Georgia Pioneers
in 1993! The recently created and growing
Genealogy Vault
on this website offers about 6000 genealogies and rare collections thus far. I mean, these are collections of family historians dating back to the 1930s who had the old letters, documents, and lineage charts microfilmed. Stick with me, kiddo, there is more coming!
Find your Ancestors in Alabama, Georgia, Kentucky, North Carolina, South Carolina, Tennessee and Virginia, Subscribe for 1-year
Subscribe for 6 months
Hope that you join the "Genealogy History" blog and leave your comments to help others searching for their ancestors. https://genealogyhistory.blogspot.com