There is Every Reason to Believe that More Ancient Records will Come Forward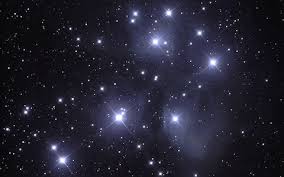 If one has a visual of the past, it is the night sky of exploding stars and planets which were borne millions of years ago. An interesting phonemona, to witness the past. As we reside on this earth, we are consciously aware of our own past, although it is not visible to us in such a way. Nevertheless, mankind has recorded its history since the days of Adam and Eve starting with the reference of Enoch as a "Book of Remembrance" kept by Adam. The thirst to keep records is a natural desire. The discovery of the Shabako stone is evidence that previous civilizations wished for their knowledge to survive. Scientists have introduced their own theories, many of which have been disproven with new discoveries of old records. The genealogist knows that the written records even earlier than we have in the modern age, exist somewhere and will come forward in time.
But does one wonder what happened to the written records from 1000 A. D. to 1099 A. D.? It has been said that "man could not read nor write" during that period. Really? Then, suddenly, in the year of 1099 A. D., a book consisting of thousands of pages of names, dates and descriptions is prepared for King William which he used to collect taxes? For now, our most legitiimate source dates to the Domesday Book of 1099, a tax record kept by William the Conqueror. Common sense tells us that the hieroglyphics inside old temples and pyramids dating back to 5000 B. C.), were a precurser to writing as we know it.
The Dead Sea Scrolls reveal a common thread. They were written by ordinary people who took great pains for preservation. During the Roman era when groups of people removed into the desert to avoid tyranny, they took with them sets of ancient records which were recopied again and again. And these records continue to be recovered, restored and translated into English using modern technology.
While we can witness the past in a visual of the night sky, the raw earth has its own history of floods, earthquakes and volcanic eruptions both above and below the surface. Does the evidence of sunken cities deep in the seas surprise you? Or, how how deep into the soil the ancient discoveries lie? So it is that the genealogist has every reason to believe that more records will eventually emerge and enable him to connect his families!
Chattahoochee County GA Ancestors. See Names
Find your Ancestors in Alabama, Georgia, Kentucky, North Carolina, South Carolina, Tennessee and Virginia,