How to Search for Illegitimate Families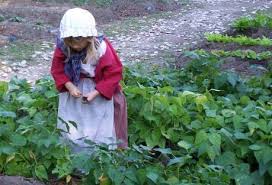 What if your someone in your family did not marry, yet had children? You possibly know the first name, but not the surname. Let us say that John Smith and Mary had seven children listed on the 1850 Census yet you never found a marriage record. Further, members of your family hinted that the children were illegitimate. And you followed the trail of the census, deed records, for the places they resided, wills and estates where there was scant information. Here is a problem to be resolved. John Smith left Virginia in 1812 with several children. First, the War of 1812 militia records were examined at the National Archives which indicated that John Smith served in a militia company located at an outpost on the border of Jasper County, known as Fort Defiance. There was a promise of a land grant for those who signed up for the War of 1812 after the service of five years. Tracking John Smith was difficult, however, the last record was in Clarke County on the 1825 Tax Digests. Also, appearing the tax records (as well as census records) were several people of the appropriate age to have been his children. One, in particular, was Archibald Smith who assigned certain ...more....
Comments are welcome..
Find your Ancestors in Alabama, Georgia, Kentucky, North Carolina, South Carolina, Tennessee and Virginia