No index? Just Click on the Link!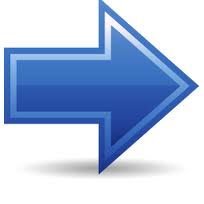 If you really want to find your ancestors, you need to search county records. This is essential to establishing facts, such as dates and places of marriages, death dates (wills and estates in the probate court), place of residence (deeds and tax digests). Searching all the old records is time-consuming and tedious, yet rewarding. Answers are found in the details of each record. One must examine every piece of paper! Although many records are online, one should periodically visit the State Archives to make certain that every possible record has been examined. Do not forget the special microfilm collections of bible records, churches, muster rolls, etc. All county records were not completely indexed, and if that is the case, then one must examine the record, page by page. We have good news. Those old county records which you have avoided searching because there is no index, are easily available on Georgia Pioneers, Kentucky Pioneers, North Carolina Pioneers, South Carolina Pioneers.net and Virginia Pioneers.net (
Become a member of 8 genealogy websites
). Just click on the link.
Find your Ancestors in Alabama, Georgia, Kentucky, North Carolina, South Carolina, Tennessee and Virginia, Subscribe for 1-year
Hope that you join the "Genealogy History" blog and leave your comments to help others searching for their ancestors. https://genealogyhistory.blogspot.com