Tracing Native Americans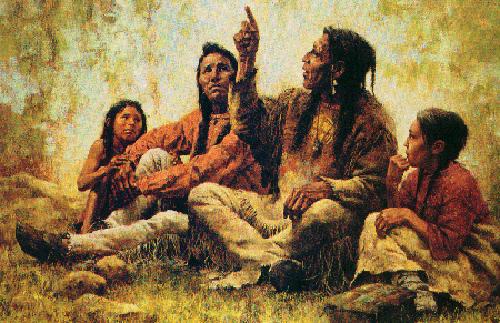 Should you be tracing your roots in the Georgia records, the 1830 Census is a beginning. The counties of North Georgia, such as Gwinnett, Forsyth, Paulding, etc. is where to search. Mostly Indian names are found on these census records. Other than that, Indian rolls must be examined. Do not overlook the Dawes Rolls whereby about 1903 the US Government attempted to deed Oklahoma lands to anyone who could prove has much as 1/32nd Indian lineage. About 33,000 applications poured in. Most of the applicants could not prove lineage, and based information upon what they had been told. But let us return to the days of the "Trail of Tears" when government officers escorted the Cherokee from Georgia.
Every Indian did not leave. During 1833 the Cherokees took an Oath to remain Georgia (This list is available to members of Georgia Pioneers Since this group of people were allowed to remain behind, then it is only logical to assume that others were not forced to leave. That is where the 35,000 applications enter the story. During 1906, according to the applicants, they all had Indian lineage. Some of them could identify the name of their full-blooded ancestor.
Dating from the first Roll of 1818, records were kept of the names of Native Americans. Therefore, if the name of the applicant's ancestor did not appear on any of them, then they were rejected. One must respect the meticulous existence and maintenance of the Rolls. While tracing ancestors, this is where one establishes true lineage. One must also take into account that during the Civil War, slaves escaped and joined renegade Indians known as "Seminoles ", and disappeared into the swamps of North Georgia and Florida. If one has visited the Okefenokee and viewed several old houses and the primitive methods of farming in the swamps, it is easy to understand how people get lost to genealogists. Finding any records of these groups is almost impossible, unless something could be discovered in the records kept in Spanish-Florida. From the early 1500s, there were Indian tribes settling in St. Augustine, Florida and living among French and Spanish settlements. There are several old cemeteries worth viewing facing the river on San Marcos Avenue.
Comments are welcome..
Find your Ancestors in Alabama, Georgia, Kentucky, North Carolina, South Carolina, Tennessee and Virginia