Does Tighter Security = Tighter Security?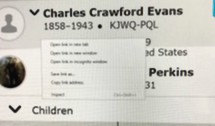 Are you annoyed that password errors are causing you to get locked out of sites across the Internet? The reason for it is to tighten security and to prevent the bad guys from breaking through and causing havoc. The attackers are foreign governments, professional hackers, and teenagers! Yes, teenagers! The millennial started out using the computer in the first grade and are quite adept with technical knowledge. They understand about the algorithms and how data is stolen. Meanwhile, websites are burdened with the cost of purchasing more security. almost as quickly as it is invented. And the penalty for the user is another layer of password security which currently includes the telephone number. How many of you receive unwanted text messages from advertisers? Is the phone number really an adequate layers of security? I guarantee you that the thieves will not desist, and that there will be even more invasive measures implemented. Some years ago, I discontinued using the popular shopping cart on Georgia Pioneers when I discovered " holes" in the program through which a person could find entry into the website. No credit cards or customer information of any sort is ever published to Georgia Pioneers. Instead, separate, well-protected banking entities are used, Authorize.net and Pay Pal. For the same security issue, I removed a popular blogging from the website and instead went to Google's brain child, blogger.com which has never been hacked. We elected not to have an inter-active pedigree chart system because of the errors which are created by the researcher and passed on to others as it is shared. That leaves nothing but pure genealogical data, such as digitized wills, estates, marriages, obituaries, traced families, pension records, special collections, etc. for Alabama, Georgia, Kentucky, North Carolina, South Carolina, Tennessee and Virginia.
Comments are welcome..
Find your Ancestors in Alabama, Georgia, Kentucky, North Carolina, South Carolina, Tennessee and Virginia