If your Ancestors were Colonials, also search Charleston Records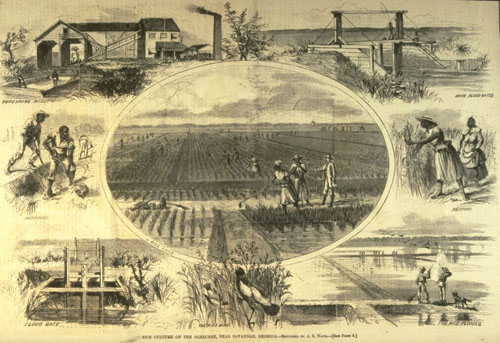 Dating back to the early 1600s, Charleston was a port city with vibrant trade of the New England States as well as merchants from London and the sugar plantations of Barbados. Immigrants from France, Germany and other European countries settled there. A walk downtown will reveal old cemeteries of Huguenots as well as its earliest settlers. Charleston was the nearest settlement of civilization people when Oglethorpe brought settlers to Savannah. No wonder that during times of drought, certain of those immigrants ran away to Charleston! Rice was introduced as a crop about 1685 from Madagascar when a vessel encountered a storm and put into the Charleston harbor. That was how it began. The navigation the Cooper and Ashley rivers made for easy trade and prosperity of rice plantations and coastal South Carolina soon became the largest producer of rice in the colonies. Rice dominated the scene up until the Civil War. One can expect to find deeds and affidavits pertaining to settlers in New England, as well as merchants traveling the High Seas. It another source which should not be ignored. And the good news is, that the records survived!
See Names of Charleston Ancestors
Comments are welcome..
Find your Ancestors in Alabama, Georgia, Kentucky, North Carolina, South Carolina, Tennessee and Virginia