Georgetown County Probate Records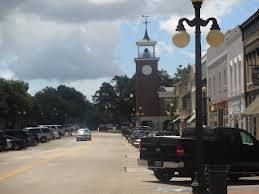 Georgetown County was named for King George II of England. It was settled during the 18th century by English planters bringing their African slaves to establish large rice and indigo plantations.The local town of Georgetown, established about 1730, prospered as a busy port for the plantations.
Georgetown District was first named in 1769 and included the parishes of Prince George, All Saints, and Prince Frederick. In 1785 the district was divided into four counties: Liberty, Kingston,Williamsburg and Winyah.
During the Revolutionary War the troops of General Francis Marion were known to hide in the swamps while waging guerrilla warfare against the British.
Early settlers: Thomas Lynch, Jr. (1749-1779), signer of the Declaration of Independence; Theodosia Burr Alston (1783-1813), the daughter of Aaron Burr; Joel Roberts Poinsett (1779-1851), Congressman, secretary of war, ambassador to Mexico and Joseph Hayne Rainey (1832-1887), the first African-American elected to the U. S. House of Representatives.
Comments are welcome..
Find your Ancestors in Alabama, Georgia, Kentucky, North Carolina, South Carolina, Tennessee and Virginia