Protecting the Work of a Lifetime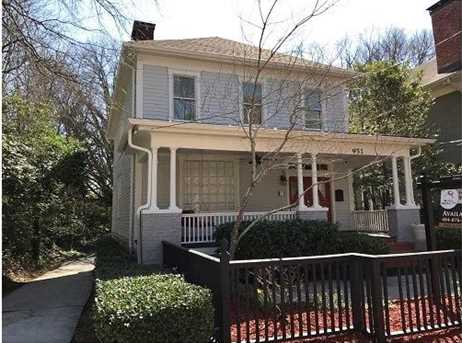 After the close of the War Between the States, the South was without the means of paying a labor force on the farm. Too, many lost their homes to back taxes. As a result, by 1900, many families had removed to the cities in search of work. A series of shot-gun houses were built in Atlanta, and seldom painted. The wood work inside the old Victorian homes in Atlanta's first neighborhoods were stained with brown hues. and walls decorated with subdued colors of flowery wallpaper. There was one over head light in each room, often having a long string. Also, homes typically had one bath room which featured a bare bones sink, tub, toilet and a piece of furniture for a medicine cabinet. The era of the 1930s bore a poorly depressed economy when vital records were coming into being. It was an era when people gathered around the kitchen table and read the family bible and that this bible served as an important family record of births, marriages and deaths, replete with newspaper clippings. Twas a quaint method of keeping family records, yet lost to this generation. For those of us keeping a family pedigree chart on a genealogy website, beware! Despite the security measures being taken today, it is still incredibly easy to grab data. These precious records could also be lost to foreign governments who hack our data without giving it a thought, bankruptcy, sellouts, etc. Like the old days, we should keep a paper copy for ourselves and protect the work of a lifetime.
Comments are welcome..
Find your Ancestors in Alabama, Georgia, Kentucky, North Carolina, South Carolina, Tennessee and Virginia