The McIntosh Treaty Chest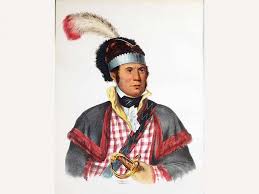 William McIntosh was a son of John McIntosh Mohr who came over with General Oglethorpe. William married a Creek princess. This chest was used for treaties with the Indians and may have been in the possession of the Highlanders at the Battle of Bloody Marsh.
It is in possession of Walter B. Dunwody, a direct descendant of William McIntosh, cadet at the Battle of Boody Marsh and grantee of the land. Source: Kelvin Grove Plantation 1736-1986 by Huie, Murphy, Wilcox (1986).
Comments are welcome..
Find your Ancestors in Alabama, Georgia, Kentucky, North Carolina, South Carolina, Tennessee and Virginia