The Sad Tale of Every Cemetery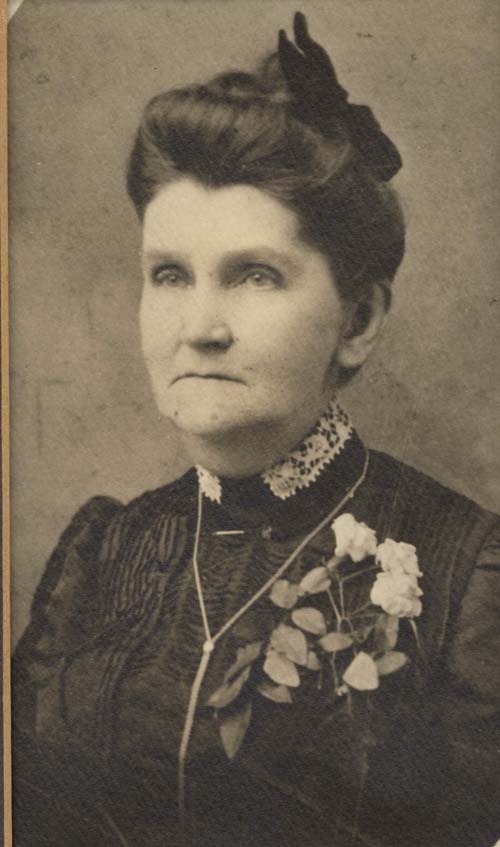 Luckily Sherman did not burn down the Smith house at Brent, Georgia. It was built in 1824 when Davis Smith left his home in Washington County to start a new life with his second wife. Sadly, the first wife, Hannah Ferth, had died in childbirth, but not before giving birth to two sons. The first child died soon after birth and was named after the father of his grandmother, William Franklin. The second child was likewise named, but he did not survive either. This sad tale is seen in so many cemeteries.
Although Smith was considered a planter, owing to his acreage, the house was a typical frame farm house with a hall in the center and a narrow staircase to the upstairs. Davis married secondly, the widow, Elizabeth Dixon Jordan, a talented lady whose musical talents were passed down to her children. Her daughter, Jane, attended Wesleyan, the first female college in the State. During the war, the married daughters moved into the big house with the aging Davis Smith, his sons never to come home from the war. Although the plantation was not on Sherman's path to Savannah, however, the families were stripped clean of all domestic fowls and foodstuffs by menacing yankee patrols. Some surprising persons were found buried in the cemetery across the street from the house. After digging a sunken area, a cement slab was discovered to be the grave of the brother of Davis Smith. This was someone I had been searching for, without much luck in the records.
The husband of Jane had served as a surgeon with the Alabama Confederate troops and never returned home from the war. Another discovery was the grave of Tom Clements, their son. It is said that it rained heavily on the day of his funeral and that the pre-dug grave was filled with water. This history was related to me one hundred years after wards by an old relative who kept up the cemetery and lived nearby.
Jane married again, this time to Confederate soldier, Thomas Young Brent from Kentucky. Ty, as he was called, tried to revive the plantation and built a store to sell surplus crops. But times were not the same after the war. The plantation was sorely in need of laborers which they could not acquire. Reconstruction was a period during which many persons lost their homes and fell into poverty. The trend was to search for work in surrounding cities. Jane and her family went to Atlanta and settled in a house in Grant Park. The fate of Ty Brent was the Old Soldier's Home. Jane died five years later and her body was taken to Brent and buried in the family cemetery.
There are stories to be told about such things. They await to be told us by neighbors and others who visit cemeteries. Monroe County GA Ancestors
Comments are welcome..
Find your Ancestors in Alabama, Georgia, Kentucky, North Carolina, South Carolina, Tennessee and Virginia