A Reason to do Personal Research in Franklin County (Georgia) ...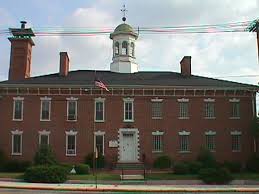 Old Jail. Now Franklin County Historical Society
Since land grants were issued in Franklin County to Revolutionary War Soldiers, this north Georgia county is a good starting point. The spillover of early settlers was to Jackson County. The deed records are pertinent to learning places of origin as well as the details of family members. Don't forget to visit the Franklin County Historical Society in Carnesville where some of its oldest records are housed! Names of Ancestors in Franklin County Georgia
Comments are welcome..
Find your Ancestors in Alabama, Georgia, Kentucky, North Carolina, South Carolina, Tennessee and Virginia