Good Preservation of Records in Jackson County ...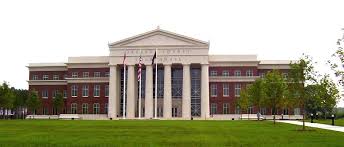 I was most pleased some years back when I visited the new Jackson County, Georgia Court House. From the date of the county formation, the records are in tact and in good condition. Impressive is the display of plat books which reveal detailed locations and designs of property owners dating from the earliest settlers. Jackson was taken from Franklin County and many of the first settlers are found in both locations. This is good to know because many grants were granted to Revolutionary War veterans in Franklin County. Names of Jackson Co. GA Ancestors
Comments are welcome..
Find your Ancestors in Alabama, Georgia, Kentucky, North Carolina, South Carolina, Tennessee and Virginia