McIntosh County Clerk was the Saving Grace for Genealogy ...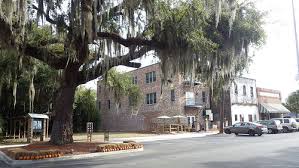 Whatever we do, and where ever we go, there is the need to examine old wills, estates, marriages, deeds, etc. When court houses burn down, it seems as though "that's that!" Yet, slowing records are emerging. During the 1960s while doing research in McIntosh County, I visited with a lady who had a court house record in her attic. Seems her grandfather was the clerk of the court and had the habit of taking his work home with him. Since, I have learned that this practice was not unusual. Then my habit was formed. Wherever I went, I searched for more records, especially in used stuff stores and antique shops. It is surprising how many old books on just about every subject are out there. Turns out that the habit of the clerks to take work home with them is a saving grace for genealogy! Names of McIntosh County Georgia Ancestors
Comments are welcome..
Find your Ancestors in Alabama, Georgia, Kentucky, North Carolina, South Carolina, Tennessee and Virginia