Camden County Wills, Estates, Marriages, World War I Records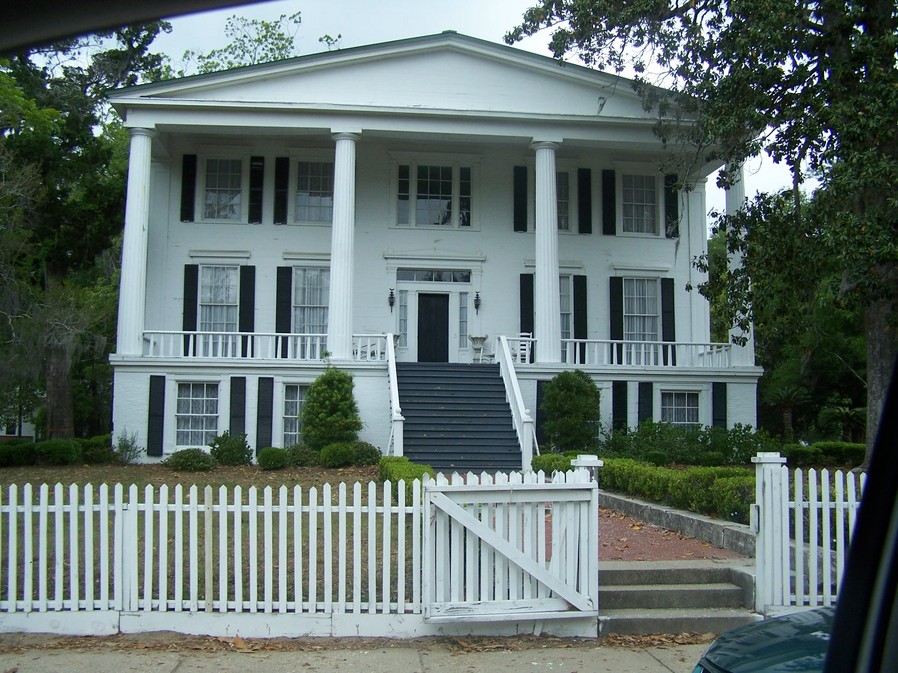 The first known residents were the Mo coma Indians, a predecessor to the Creek confederacy which controlled this land until 1763. On San Pedro Island the Spanish built two missions and had a presidia, at least for a while. By 1690 the Spanish mission was gone but this county was dangerously close to St. Augustine Florida and the site of the Spanish fort which ruled the country until 1745 when General Oglethorpe of Georgia won the land war against Spain. Throughout the colonial period, the Spanish converted local Indians to Catholicism (called "Spanish-Indians" and used them for raids against the Georgia colony. Two parishes were created during Colonial days, the Parishes of St. Thomas and St. Mary in 1765, from the Creek Land Cession of 1763. This country played a vivid history during the American Revolution, with Loyalists escaping into Florida via the St. Mary's River. After the Revolutionary War, it was one of the "Original Counties" which were created in the 1777 and was named for Charles Pratt, the Earl of Camden, who was a strong supporter of American Independence. During the 19th century some of the Loyalist traitors returned to Georgia to reside in Camden County. Researching the census records for Camden County reveals persons born in Florida and Georgia. Researchers should consider bordering Florida counties as a source of Will Book B was burned.
Camden County Records Available to Members of Georgia Pioneers
Marriages
Camden County Marriages 1818-1890
Camden County Marriages from Newspapers 1885-1886
Miscellaneous
Camden County Wills 1795-1829 (abstracts)
Online Images of Camden County Will Book B 1777 to 1787
Testators: Aken, James; Argerette, John; Arnold, John; Atkinson, Nathan; Bailey, John Jr.; Bailey, John Sr.; Berniss, Eleazer; Bixby, James; Bryant, Langley; Bulkley, Ichabod; Bullin, Bela; Bunkley, Britain; Campbell, Jane, Mrs. alias Jane Taylor; Christopher, Hester; Cole, Ann, Mrs., widow or Richard; Collier, Thomas; Courter, Harmon; Crews, Micajah; Crozier, Samuel; Dallas, William; Davis, Ephraim; Delany, Daniel S.; Deloney, Martha; Desclaux, Joseph; Dilworth, Aramenta; Dilworth, James C.; Eaton, John; Elliott, Alexander; Ester, Richard; Evans, Evan; Gamble, John; Gascognie, Richard; Gorman, William; Gorman, William Jr.; Graham, Alexander; Graham, Ann; Gunby, Levin; Hagin, John; Hay, John; Hebbard, Elihu; Hodge, Joseph T.; Hollingsworth, Timothy; Howell, Catharine; Hubbard, William; Johnston, William; Judson, Joseph; Keegan, Allen; King, Thomas; Kitchell, John or Joseph; Kuhn, C. F.; Keegan, Allen; Lafurgue, John; Lathrop, Asa; Lefevre, Marie Louisa; Madison, John R.; Mafford, Thomas; Madison, John Ripley; McClure, William; McFarlane, Sarah; McGregger, James; Mecklin, Sarah; Miller, Catharine; Miller, Phineas; Morrison, George; Mussault, Frances; Niblack, William; Nightingale, John Clark; Norris, Thomas; Norris, Thomas; Nunes, Daniel; Ogden, Alexander; Parker, John; Pelletier, Basile; Proctor, Richard; Ragland, Irby; Rains, Cornelius; Ready, William; Richards, Genevieve B.; Richardson, Thomas; Rogers, Lebbiers or Lebues; Ross, John Dr.; Rowe, John; Rudolph, Robert; Shaw, James; Shearman, Elizabeth; Sherman,, Edward; Skipwith, Peyton; Smith, James; Spalding, Johnson; Stafford, Robert; Stafford, Thomas; Starling, Francis; Staunton, William; Thomas, Allen; Thomas, Joseph; Vincent, James; Ward, Bryan; Williams, Jane; Williams, William H.; Williams, Wilson; Wood, John; Woodland, James; Wright, Henry; Wright, James Nickels; Wright, Thomas
... more ...
Comments are welcome..
Find your Ancestors in Alabama, Georgia, Kentucky, North Carolina, South Carolina, Tennessee and Virginia