The Difficult Issues of Census Records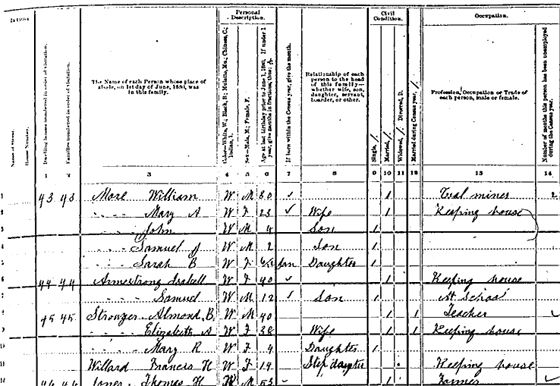 One would think that everyone got counted by the census taker, but this was not always true. For example, a decision had to be made about the persons who owned houses or farms on county lines. And that decision was which county should obtain the information. Beginning in 1790, practically nothing was established except the name of the head of household. How many William Smith's did you have in the same county from the age of 16 to 26 and what does that tell you? The Georgia 1790 census did not survive, and presumably burned during the War of 1812. The age ranges of the children improve somewhat from 1800 to 1840, however, you are still guessing the names of these children. Therefore, accurate research results do not begin until the 1850 census which lists all members of the household, names, ages, where born. This is discouraging to the genealogist who wishes to dig deeper. That leaves the county records, a much in all genealogical data. Old wills, estate and marriage records are available for viewing on Georgia Pioneers or you can travel to the Georgia State Archives in Morrow, Georgia and examine the microfilm.
Ancestors in Campbell County Georgia
Comments are welcome..
Find your Ancestors in Alabama, Georgia, Kentucky, North Carolina, South Carolina, Tennessee and Virginia