Where to Look for Ancestors in Rural Areas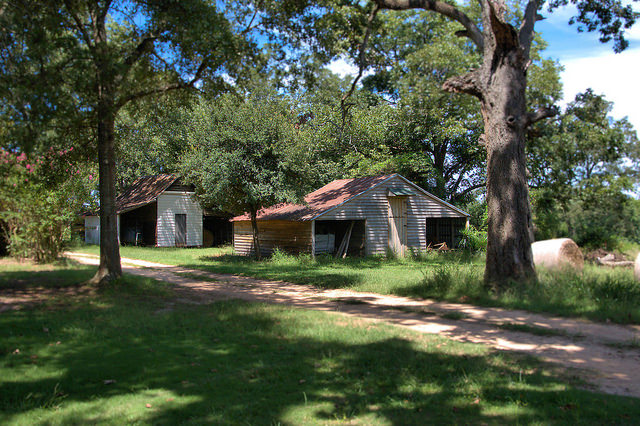 If your ancester's home of yesteryear is located in a rural area, that does not mean that he "lived in the sticks", so to speak. As settlers flowed into the American colonies, they established farms and communities which supported the agricultural industry and made room for craftsmen. Farm animals were mules and horses used for plowing, chickens (eggs for breakfast), milch cows, pigs, and even goats. Pigs helped the farmer by rooting out weeds, bushes and everything inside the sty. Goats were handy to clear wooded areas. On Sunday, the ole' cart and mule served as transportation to attend church. All social activity centered around the church, such as parties, weddings and funerals. One always dressed for the occasion. Funerals called black clothing, a ring, and a pair of white gloves, known as "funeral gloves." Sometimes the genealogist notices these items being passed on and detailed in the last will and testament. If these communities did not survive, it was because of war. After the civil war, there were virtually no workers on the farms. Former slaves were to be hired and paid, yet Sherman left nothing to work it, having stripped the land of its animals, fruits and vegetables. His path through Georgia burned homes and farms at a steady rate. Carpet-baggers came from the North and bought up land for back taxes. By the turn of the century, just about everyone had moved into cities, seeking work in cotton mills. So, where does one look today? First, in the deed records to ascertain the district and land lot numbers. A map located in the tax office will reveal the approximate location. Another place to look is the tax digest, which lists the number of acres, rivers and streams, and the names of adjoining neighbors. Now we are ready to make a trip to the old church and peruse the graveyard. The names which were on the deeds and in the tax digests will suddenly appear on tombstones, and the realization that it was these people who built a life for themselves in a wilderness country. Can you envision it yet?
Comments are welcome..
Find your Ancestors in Alabama, Georgia, Kentucky, North Carolina, South Carolina, Tennessee and Virginia