Are you the one with "all the Family Stories?"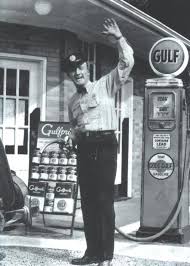 Seems like in every family there is someone who has tons of family stories to tell, if only the grandchildren will listen! In the past when I traveled about researching the ancestors, there was always a "town history." Someone would always say ""Go to Miss Brown. She knows about everybody!" Too, I recall stopping at service stations, asking where people were buried. This worked so well, that I found just about all my ancestors. These great irreplaceable resources seems to have disappeared. Heard this? "Oh, I wish I could remember all the stories grandmother told." Where are the stories? Tracing is tedious work, however the labor is not for nought because we can can tell a story to our children which will live in their hearts forever. Maybe there is no longer a town crier of family stories, however, but today there is a powerful resource in the internet. Perhaps we can remember to share using this medium. As a genealogist, I post some of my best stories and discoveries on the county pages of all of the pioneer websites.
Examples
Comments are welcome..
---
---
Genealogy Records in Alabama, Georgia, Kentucky, North Carolina, South Carolina, Tennessee and Virginia
---
---