James Lester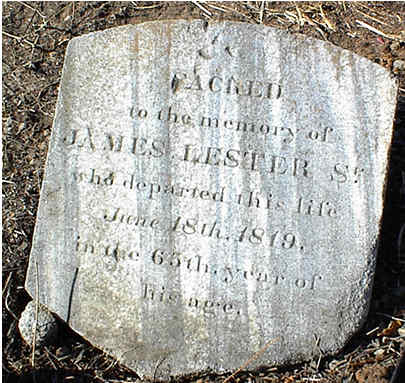 James Lester was a Revolutionary War Soldier who served in the Georgia Troops; also a Soldier of the War of 1812. He was listed among the early pioneers and settlers to Newberry County, South Carolina (Newberry County SC History and Genealogy by Summer, p. 4). "Early pioneers and settlers were Scotch-Irish, Irish, German, mingled with English and French in a smaller degree; southwest of the Town of Prosperity were such pioneers as Archibald Boyd from Pennsylvania, James Leter, Samuel McQueens, Nathan Hunter and others." Lester ultimately settled in Baldwin County and was buried in the Lester Famiy Cemetery 8 miles North of Milledgeville on Hwy 24 in a field on the left side of the road.
Baldwin County Wills and Estates etc
Comments are welcome..
---
---
Genealogy Records in Alabama, Georgia, Kentucky, North Carolina, South Carolina, Tennessee and Virginia
---
---