Images of Henderson County Wills, Estates, Guardianships, Distributions, Inventories, Appraisements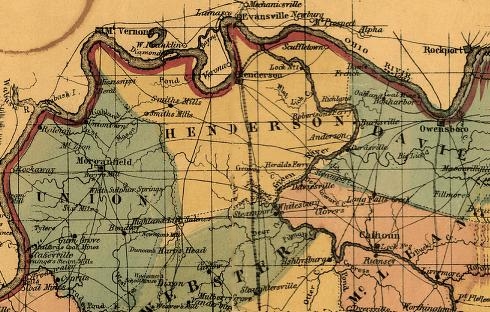 Henderson County came about when Richard Henderson purchased 17,000 acres from the Cherokee Indians in 1792. It was located between the Ohio, Cumberland and Kentucky Rivers in Kentucky and Tennessee known as the Transylvania Purchase and his purpose was to resell it to white settler. The county seat is Henderson.
Genealogy Records available to members of Kentucky Pioneers
Images of Wills and Estates
Book A, 1799 to 1821
Book B, 1820 to 1840
Book C, 1837 to 1875
Book D, 2876 to 1898
Comments are welcome..
---
---
Genealogy Records in Alabama, Georgia, Kentucky, North Carolina, South Carolina, Tennessee and Virginia
---
---