Newberry County Probate Records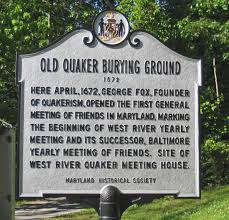 In 1783 an ordinance was passed to divide the districts of Charleston, Georgetown, Cheraw, Camden, Ninety-Six, Orangeburg and Beaufort into counties not more than forty miles square. When the County Court Act was written in 1785, a court was held (in every county) once every three months and the first court was held at the house of Colonel Robert Rutherford on September 5th. The Justices present were Robert Rutherford, Robert Gillam, George Ruff, Levi Casey, John Lindsey, Philemon Waters and Levi Manning. William Malone was appointed clerk serving until 1794 with his deputies, viz: Thomas Brooks Rutherford, Major Frederick Nance and William Satterwhite. It was not until 1787 that another location for holding court was designated, being on the north side of the Bush River. William Caldwell and Joseph Wright were appointed to run a line agreed upon by the Justices to fix the public buildings by, which survey was produced at the house of John Coate. The county seat is the town of Newberry.
Newberry County Wills and Estates Available to Members of South Carolina Pioneers
Images of Abstracts of Deeds
Deed Book A, 1776 to 1791 (Index)
Deed Book B, 1792 to 1794 (Index)
Deed Book C, 1794 to 1797 (Index)
Deed Book D, 1797 to 1798 (Index)
Deed Book E, 1798 to 1800 (Index)
Deed Book F, 1800 to 1803 (Index)
Deed Book G, 1803 to 1804 (No Index)
Deed Book H, 1804 to 1805 (No Index)
Indexes to Probate Records
General Index to Wills 1776-1858
Will Bk L, some abstracts
Will Book A (1776 to 1814)
Wills and Estates 1776-1850
Wills and Inventories 1787-1796
Wills and Inventories 1800-1803
Wills and Inventories 1803-1810
Comments are welcome..
---
---
Genealogy Records in Alabama, Georgia, Kentucky, North Carolina, South Carolina, Tennessee and Virginia
---
---