Pendleton County Deeds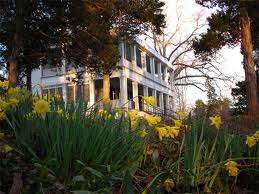 Cherokee Indians lived in this region long before the American Revolution. During the war for independence, the Cherokee's sided with Great Britain. It was this decision which led to the loss of their land then located in the northwestern corner of South Carolina. But two months of fight during the summer of 1776 between the local patriot militia and the Cherokees, defeated the Indians. In 1789 this land had became Pendleton County, later re-named Pendleton District. Today we know it as Anderson, Oconee and Pickens counties.
Pendleton County Records Available to Members of South Carolina Pioneers
Deeds
Index to Pendleton District Deeds for 1840
Pendleton District Deeds (digital images) 1825 to 1831
Names of Grantors: These same transactions apply to Anderson County. Some of these deeds include estate transaction. The names listed below are grantors. Other names are included in each deed transaction. Grantors: Armstrong, William | Birchfield, James | Brown, William | Bruster, John | Bruster, William | Burns, Leroy | Cooper, Washington | Cox, Sarah | Earp, David | Elliott, Nancy | Evans, Zachariah | Hembree, Daniel | Hooper, Hiram | Hunter, John | Kay,Mary | Keaton, Archibald | Kennemore | Light, Jacob | Loden, Jesse | Matheson, Thomas | May, William | Merritt, Allen | Pullen, Leroy | Quails, Chloe | Shearman, John | Stewart, James | Tippin, George | Trotter, Robert | West, Priscilla | Wyatt, Elijah
Bruster, John, LWT, transcript
Burch, Henry, estate, 1823
Liddell, Andrew, LWT, 1820
Liddell, Moses, LWT, 1802
Rogers, Hugh, LWT, 1801
Pendleton County Land Grants, List of, Books A & B
Comments are welcome..
---
---
Genealogy Records in Alabama, Georgia, Kentucky, North Carolina, South Carolina, Tennessee and Virginia
---
---