Clay County Wills, Estates, Marriages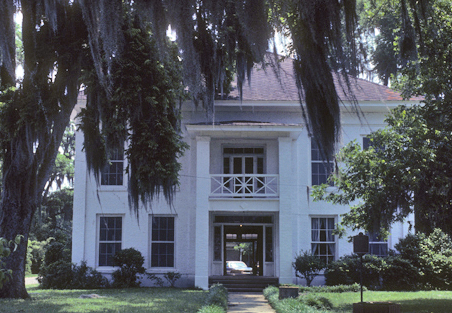 Clay County was formed 1854 from Early and Randolph Counties. County History: Clay County was created from portions of Early and Randolph counties It was named for Secretary of State, and U.S. Senator Henry Clay of Kentucky. Clay, who died in June 1852. The county seat is Ft. Gaines, Georgia, and it the court house building was constructed around 1871 or 1872. The earliest settlers were: William Ford, David Runnels, Joseph McMichael, John Davis, WIlliam M. Pratt, Cullen Alexander, and John H. Jones.
Probate Records Available to Members of Georgia Pioneers
Indexes to Probate Records
Index to Will Book A, 1852 to 1922.
Index to Inventories, Appraisements, Sales, Book A, 1859 to 1873.
Index to Clay County Annual Returns, 1875 to 1902.
Marriages
Marriages 1842 to 1892.
Index 1871 to 1877.
Index 1877 to 1888.
Online Images of Wills (1852 to 1870)
Testators: Bennett, James;Boyt, Leroy;Chambers, James;Davis, Esau;Davis, John; Dill, Elizabeth;Ford, William;Gray, Joshua; Harrison, Henry;Henderson, Mary;Holmes, James;Holmes, Richard;Hudwell, Robert;Ingram, James;Jones, John;McMichael, Joseph; Morris, John;Naramore, Sylvester;Pratt, William; Suttini, John;Thompson, Susan;Toney, William;Towson, Thomas;Wakefield, Orren
Comments are welcome..
---
---
Genealogy Records in Alabama, Georgia, Kentucky, North Carolina, South Carolina, Tennessee and Virginia
---
---