Errors: Junk Genealogy is Confusing Researchers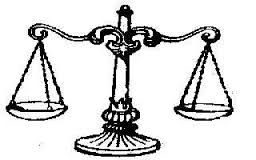 Where there is fake news, there also exists junk genealogy. It is not intentional, it is simply that undocumented genealogies or facts go awry, especially without proving facts. That is why, when we are passed information, it behooves us to go behind the work and establish the facts for ourselves. This is done by researching county records where people resided. The county records should match favorably the census, bibles, cemeteries, obituaries, etc. In days past, it was quiet confusing when one joined a society and makes certain statements based upon family knowledge, and the applicant was accepted into the society based upon this information. Genealogy is full of mistakes. If you join a site which allows the uploading of a family tree, resist this urge. The reason is that other people will latch onto your charts and add their ancestors. I have had some real issues with this, as the program automatically linked my ancestors to an impossible lineage. The only thing which represents true genealogy is that which we establish through facts and the our own work. No one wants to untangle the work of another genealogist. That is not to say that the researcher should not consider someone else's work and use it as a guideline.
Comments are welcome..
---
---
Genealogy Records in Alabama, Georgia, Kentucky, North Carolina, South Carolina, Tennessee and Virginia
---
---