Coweta County Wills, Estates, Marriages, Maps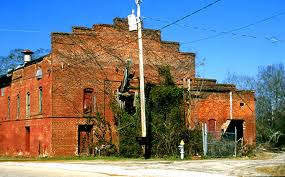 The Creek Indians ceded the land in Lee, Muscogee, Troup, Coweta, and Carroll counties in the 1825 Treaty of Indian Springs where Chief McIntosh was killed because of it. The counties' boundaries were created by the Georgia General Assembly on June 9, 1826, but they were not named until December 14, 1826. Coweta County was named for the Koweta Indians (a sub-group of the Creek people), who had several towns in and around present day Coweta. Researchers should also research Henry, Fayette and Spalding Counties.
Cowets County Genealogy Records Available to Members of Georgia Pioneers
Wills
Wills 1827 to 1847 (abstracts)
Wills 1849 to 1885 (abstracts)
Wills 1885 to 1910 (abstracts)
Indexes to Probate Records
Will Book A, 1828 to 1848
Will Book B, 1848 to 1892
Annual Returns, Book B, 1837 to 1843
Marriages
1827 to 1849
Marriages from newspapers 1885 to 1886
Miscellaneous Records
Cates, Asa, 1853, Deed of the Legatees
Maps
Traced Genealogies of Coweta County Families
Bull
Dyer
Hunnicutt
McClendon
Neely
Simms
Comments are welcome..
---
---
Genealogy Records in Alabama, Georgia, Kentucky, North Carolina, South Carolina, Tennessee and Virginia
---
---