Edgefield was a Thriving Village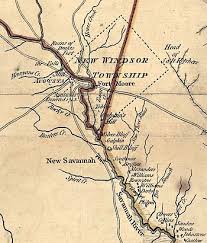 An interesting county in South Carolina was Edgecombe. It adjoins Augusta, Georgia where some of the earliest families came to America and a number of Indian trading posts dotted the region. Also, the religious colony of New Windsor was established there beginning about 1737 and still had remnants of German Presbyterians listed on the 1790 Census. This religious colony was instigated by John Tobler of Switzerland who brought Swiss and Palatine immigrants into the region. It was located on the east bank of the Savannah River directly opposite to Augusta. Tobler, a self-taught mathematician, astronomer, musician and collector of books, owned a store on the bluff overlooking the Savannah River near the present-day site of Sand Bar Berry Bridge.
Comments are welcome..
---
---
Genealogy Records in Alabama, Georgia, Kentucky, North Carolina, South Carolina, Tennessee and Virginia
---
---
"Thanks to everyone who has sent their brick wall for me to work on thus far. I am enjoying the challenge! There are so many interesting factors in this work, from the ports of immigration and the various settlements in America to families of more recent times. If you have not yet taken advantage, please do so now.
JOIN now for free brick wall help
Then send me your information. Members, please
MEMBERS CLICK HERE to view the results of this work as you may share the same families!
" Jeannette Holland Austin