Enduring to the End: The Story of the Escapades of Thomas Ramsey During the Revolutionary War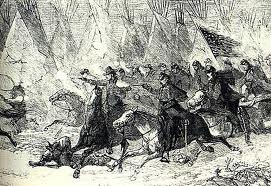 Battle of Kettle Creek February 14, 1779.
The study of the pension record of Thomas Ramsey brings to question the number of miles he walked and the sufferings and hardships of the patriots during the Revolutionary War. Of course, all such pensions of worthy of reading, because these were our brave ancestors who sacrificed everything to provide a free America. Somewhere in those pensions are the true facts ...more...
Comments are welcome..
---
---
Genealogy Records in Alabama, Georgia, Kentucky, North Carolina, South Carolina, Tennessee and Virginia
---
---