Dawson County Wills and Estates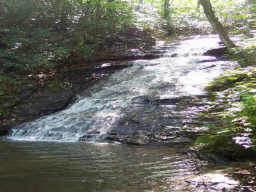 Dawson County was created in 1857 from Lumpkin County. Later a portion was taken from Gilmer County. County seat is Dawsonville. (In 1850, Calhoun was called Dawsonville before it was renamed.) The County was named for Judge William C. Dawson. Researchers should also search Lumpkin County.
Dawson County Records Available to Members of Georgia Pioneers
Marriages
Index to Dawson County Marriages 1858 to 1883
Wills
Dawson County Wills 1857-1862 (abstracts).
Indexes to Dawson County Probate Records
Index to Dawson County Annual Returns, Books D & E, 1835-1854.
Index to Dawson County Wills, Guardians, Administrators, Bonds, Book B, 1857-1896.
Church Records
Minutes of New Hope Baptist Church 1843 to 1860
Comments are welcome..
---
---
Genealogy Records in Alabama, Georgia, Kentucky, North Carolina, South Carolina, Tennessee and Virginia
---
---