Decatur County Wills, Estates, Marriages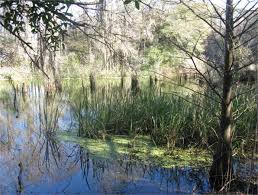 Decatur County was created from Early County in 1823 by an Act of the General Assembly It was named after U.S. Navy Commodore Stephen Decatur. In 1920, Seminole County was created entirely from Decatur County. Also, portions of Decatur County were used to help create Thomas County (1825) and Grady County (1905). South Georgia counties adjacent to Decatur, as well as counties in Florida should also be researched. Early Settlers: Samuel Braswell, W. H. Barbour, B. F. Byrd, Absalom Brown, John Birch, Robert H. Butler, J. J. Chason, A. B. Campbell, John Cameron, Alfred Chester, Jesse Collins, Hardy Crawford, J. L. Durham, John Dollar, William Donalson, R. F. Evans, H. S. Farish, Jesse Glover, Peter Gray, William Hutchinson, R. H. Harrell, D. P. Hines, Jacob Zeigler, and others.
Probate Records Available to Members of Georgia Pioneers
Images of Decatur County Wills, Book A, 1828 to 1838
Testators: Buie, Malcom ;Cloud, Reuben ;Collins, John ;Donelson, John ;Everett, William ;Fain, Thomas; Faircloth, Cader ;Gaines, George ;Harrell, Mary ;Harris, Sterling ;Kemp, Daniel ;McCreless, John ;Powell, William ;Rawls, John ;Rogers, John and Wright, William.
Wills 1828 to 1838 (abstracts)
Images of Decatur County Wills 1838 to 1865
Testators: Amoss, Mary ;Ashley, Jesse ;Ballard, Rufus ;Barbour, Wiley ;Bell, Augustus ;Benton, William ;Blount, Phillip ;Braswell, Samuel ;Brock, Martha ;Butler, Robert ;Campbell, Archibald ;Campbell, Daniel ;Cassels, William; Chambers, William ;Chisolm, Robert ... more ....
Comments are welcome..
---
---
Genealogy Records in Alabama, Georgia, Kentucky, North Carolina, South Carolina, Tennessee and Virginia
---
---