What Happened to Original Wills Filed at the Court House?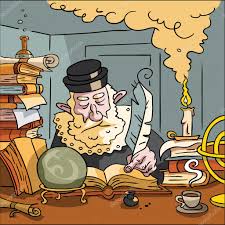 Original documents were first copied by the Clerk in his own handwriting. This is what you get when you order a copy. The original was placed in a file cabinet or other place of storage. Over the years, these documents were shuffled around to make space for more recent papers. Eventually, old documents ended up in unheated and ventilated basements where dampness rotted it away. Why would one want the original? Well, once when I was tracing a famiy, I discovered that the clerk had omitted a line from the old will. I did not have the old will, but the omission became more and more obvious as all of the other clues came together and the puzzle was assembled. Then there are spelling issues. A glaring error is the spelling of the name of the decedent on the first line of a document as compared to the signature line. Just as the census taker misspelled names and had omissions, so did the clerk at the court house. Thus, one cannot assume that the ancestor ever used that spelling. However, a diligent genealogist figures it all out.
Comments are welcome..
---
---
Genealogy Records in Alabama, Georgia, Kentucky, North Carolina, South Carolina, Tennessee and Virginia
---
---