Settlers from the Blue Ridge Mountains into Georgia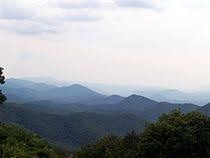 There was a group of settlers from the old State of Franklin who came to Georgia during the late 18th century. They were from the mountains of North Carolina in Burke and other counties which later became Tennessee. The reason is unknown, unless it was due to troublesome Indians throughout the Blue Ridge Mountains. They mostly settled near Washington, Georgia (Wilkes County). Most of those families who settled in the Blue Ridge Mountains before 1800 had traveled the well-worn Wagon Road out of Pennsylvania westward. They were Germans and Scotch-Irish immigrants.
Comments are welcome..
---
---
Genealogy Records in Alabama, Georgia, Kentucky, North Carolina, South Carolina, Tennessee and Virginia
---
---