Protected by the Militia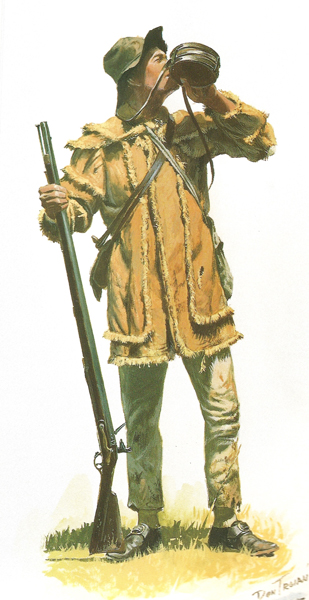 As colonists moved across the American map, it was local Militia companies which saved the day. All homesteaders, aged 21 and above, were required to become part of a militia which protected the community from Indian attacks, and later, from the British (and their Indian warriors). A small fort was erected which consisted of a stockade fence, ramparts, and an armory. Everyone bore arms for the purpose of protecting the families against wild animals and Indian attacks. They hunted and fished to survive. During the early days of our country, the Militia was supported by local residents. Should you discover an ancestor did fight in a war, yet was called "captain" or "colonel", their participation in the Militia was the source of that rank. It is a good idea to research county militia records to learn more, usually kept at the State Archives.
Comments are welcome..
---
---
Genealogy Records in Alabama, Georgia, Kentucky, North Carolina, South Carolina, Tennessee and Virginia
---
---