The Old Woman and the Tuccoa Falls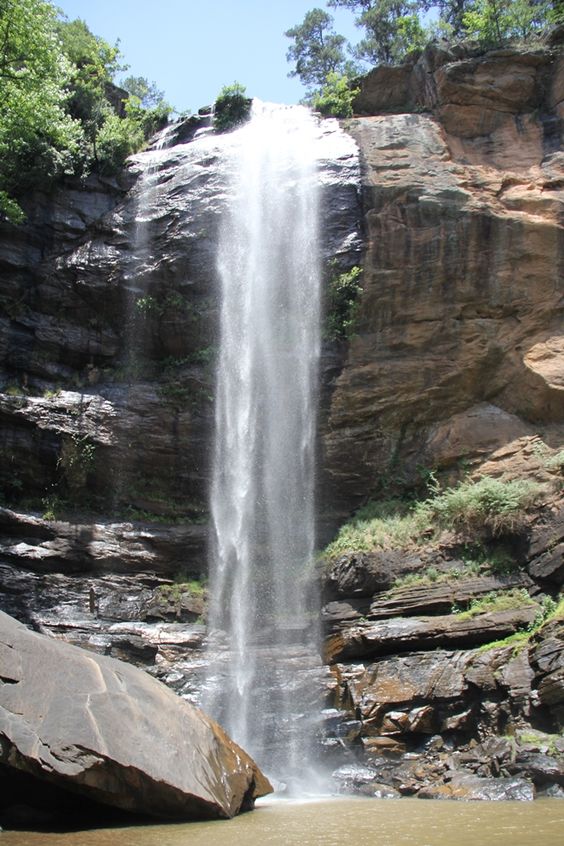 The Tuccoa is a very small sparkling stream in the hills of Habersham. However, on its way to the ocean, it performs one leap which has given it a reputation. For this reason, the aborigines christened it with the name of Tuccoa, or the beautiful. This cascading stream over a precipie of gray and rugged rock about one hundred and eighty-six feet high is connected to an Indian tradition. Before the Revolutionary War when the Cherokees were engaged in bitter warfare against an powerful tribe of Indians who dwelt in the country of the Potomac, they captured about ... more ...
Comments are welcome..
---
---
Genealogy Records in Alabama, Georgia, Kentucky, North Carolina, South Carolina, Tennessee and Virginia
---
---