The Path into Georgia during the Land Lotteries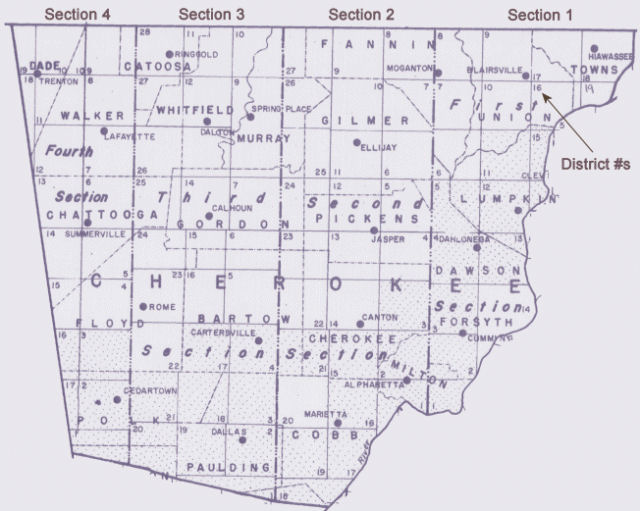 From the early 1800s on, South Carolinians who came into Georgia had common relatives in Abbeville, Edgefield and Anderson Counties. Especially while the land lotteries were offered, and particularly during the 1832 Georgia Gold Lottery which included North Georgia counties such as Gwinnett, Hall, Lumpkin and Forsyth Counties. If they won, then they entered a region of the country that was not yet a "county" per se. Take that into consideration while viewing the lottery maps. It is always wise to search adjoining counties. While examining the lottery records, one must view the section map (of the counties) included in the lottery. A great many South Carolnians were drawn into Lumpkin County where they tried their hand in the gold fields for awhile before moving on.
Comments are welcome..
---
---
Genealogy Records in Alabama, Georgia, Kentucky, North Carolina, South Carolina, Tennessee and Virginia
---
---