Transcribed Genealogy Records are nice, however ....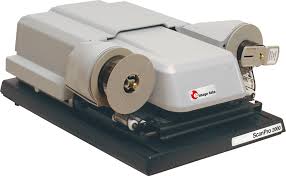 If ever we are to find the ancestors, we must examine original documents. Errors are made in transcriptions which could throw us off for years. The census is an example of faded pages and misspelled names. In the old days when microfilm readers were the only hope, it was extremely difficult to discern ages and places of birth. However, the new scan pro readers on the market today (available in regional libraries) use Windows 10. This means that the IT of our own computers are now reading previously indistinguishable records!
Comments are welcome..
---
---
Genealogy Records in Alabama, Georgia, Kentucky, North Carolina, South Carolina, Tennessee and Virginia
---
---
"Thanks to everyone who has sent their brick wall for me to work on thus far. I am enjoying the challenge! There are so many interesting factors in this work, from the ports of immigration and the various settlements in America to families of more recent times. If you have not yet taken advantage, please do so now.
JOIN now for free brick wall help
Then send me your information. Members, please
MEMBERS CLICK HERE to view the results of this work as you may share the same families!
" Jeannette Holland Austin