Finding Colonial Ancestors in Georgia
Plat">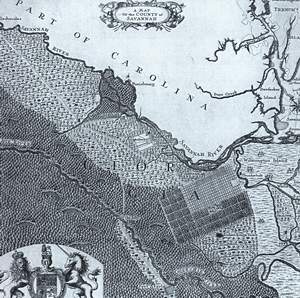 The primary research tool for the first settlers to Georgia is the
Colonial Records of Georgia by Candler.
As a result of this voluminous record, the biographies and genealogies of all of the first settlers are found on
Georgia Pioneers
in the Colonial Category. I became interested in what happened to the first voyagers; therefore, the biographies are records of the first settlers and their families and included the names of ships and passengers, civil servants, baptisms and deaths.
Comments are welcome..
---
---
Genealogy Records in Alabama, Georgia, Kentucky, North Carolina, South Carolina, Tennessee and Virginia
---
---
"Thanks to everyone who has sent their brick wall for me to work on thus far. I am enjoying the challenge! There are so many interesting factors in this work, from the ports of immigration and the various settlements in America to families of more recent times. If you have not yet taken advantage, please do so now.
JOIN now for free brick wall help
Then send me your information. Members, please
MEMBERS CLICK HERE to view the results of this work as you may share the same families!
" Jeannette Holland Austin