Jackson County Genealogy, Wills, Estates, Appraisements, Inventories, Land Warrants, Maps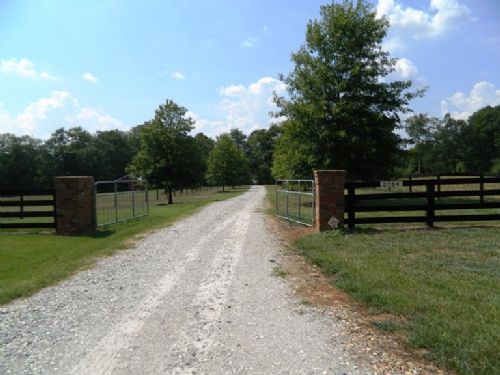 The earliest settlement in this area commenced ca 1784 with a small group of Revolutionary War veterans who settled on Franklin County's ceded lands. Jackson County was created in 1801 from portions of Franklin County. It was named after James Jackson, Revolutionary War hero, US Senator and the Governor who had to deal with the fraud involved in the Yazoo Land Act. The county originally covered 1800 square miles however from 1801 until 1914 portions were taken from Jackson to form parts of the present counties of Clarke, Oconee, Madison, Gwinnett, Hall, Walton, Banks, and Barrow. Many Revolutionary War Soldiers from South Carolina settled in Franklin County, and Franklin and Jackson should be searched together.
Jackson County Records Available to Members of Georgia Pioneers
Jackson County Deed Book A (abstracted).
Jackson County Wills 1802-1860 (abstracts)
Images of Jackson County Wills 1802 to 1860
Testator's Names: Adair, William M.; Adams, John; Adams, Thomas R. G.; Allen, William; Allison, James; Angel, Ann; Anthony, Mary; Bagby, George; Bailey, William; Barker, Lewis; Barnet, Samuel; Barr, James;Barron, Thomas; Baugh, Josiah; Beard, Janet; Beavers, James;Beavers, William;Bennet, Micajah;Bennett, William;Blalock, Josiah L.; Booth, James;Borders, Isaac; Borders, Michael;Borders, Stephen; Boring, Isaac; Bostain, Matthew; Bowen, Owen J.;Boyle, Peter; Bradford, George; Braselton, Jacob, Sr.; Brazeal, Elizabeth;Brazeal, Frederick; Brooks, Middleton; Burson, Isaac; Carmichael, John; Brown, Lemuel;Carrel, James; Cash, John; Cash, Patrick;c Castleberry, William; Carter, John Martin; Chandler, Sterling; Chandler, Tabitha; Clark, Johnston; Cochran, James; Cochran, Mary; Coleman, John; Collins, Zachariah; Cowen, Elijah; Craft, Hannah; Craft, Polly; Crawford, John M.; Crisler, Absalom; Culpepper, Joseph; Cunningham, Ansel; Cunningham, Andrew; Cunningham, Elizabeth; Cunningham, Joseph T.; Cunningham, Mary; Cureton, Martha; Cureton, William; Dalton, John D.; Damron, Charles; David, Pittman; Davis, Joseph; Day, William; Deal, William; Dean, Shadrack; Dickson, David; Dixon, Solomon; Dougherty, Charles; Elmore, James; Embry, Boley; Few, Leonidas; Finley, Mary; Flagg, Chandler; Fowler, Nathan; Furman, Jonathan; Gathright, William; Gideon, James Jr.; Gilbert, John; Goodman, John T.; Green, James; Haggard, Samuel; Hancock, John; Hanson, Thomas; Hargroves, James; Harper, Alexander; Harris, Jesse; Harris, Joseph; Harrison, Coleman; Harrison, Joseph; Hays, Benjamin; Hays, George; Headen, George; Headen, William Sr.; Heard, Elizabeth; Heard, Richard; Heard, William; Henderson, David; Henderson, James; Henderson, John; Henderson, Josiah; Henderson, Samuel; Henderson, Samuel; Hendrix, Fennel; Hickman, William; Hines, Lewis; Hobson, Nicholas; Hodge, James; Holliday, Robert; Holmes, David; Horton, Prosser; Howard, Hardy; Howard, Sarah; Hughey, Joseph; Humphries, Joseph; Jarrett, Martha; Johnson, Thomas; Johnson, Thomas; Jones, Jane; Jones, Russel; Justus, John; Kerbow, Solomon; Key, Tandy; King, John; King, John; Knox, Samuel; Landrum, Joseph; Langford, William; Langston, Samuel; Lay, Elijah; Legg, Nathaniel; Lowry, Levi; Lowry, Martha; Martin, John; Martin, William D.; Matthews, William; McCarty, John; McCleskey, James; McDowell, Margaret; McDowell, Michael; McElhannon, John; McGehee, Nathan; McKinney, Charles; McKinney, Charles; McLester, Joseph; Miller, John; Minish, Elizabeth; Minish, Isaac; Minish, John; Moon, Robert; Moore, William Sr.; Morgan, Alexander; Morgan, William; Morris, Henry C.; Morris, John; Nash, James; Nash, Margaret; Neil, Thomas; Nicholson, Ann; Nixon, Travis; Olliver, Elijah Orr, James; Park, Hannah; Patton, Samuel G.; Pendergross, Edwin; Pettyjohn, Jacob; Petty, Adah; Pharr, Frances; Philips, Thomas; Pickins, John; Pool, Samuel; Potts, Henry; Potts, William; Randolph, Wood; Ratchford, Joseph; Reynolds, William; Redmon, Benjamin; Roberson, Aley; Robinson, John; Rogers, James; Rogers, John; Rogers, John; Ryan, Obedience; Scisson, John; Scott, Joseph; Scott, William; Shankle, James; Sharp, Nathan; Sharp, Noah; Shaw, William; Shields, Joseph; Shotwell, Nathaniel; Slaton, Uriah; Smith, James; Smith, James; Smith, Mary; Snow, Henry; Stapler, Ruth; Stapler, Thomas; Stewart, Mary; Stockton, Benjamin; Stoneham, Henry;Story, Thomas;Stovall, John;Street, Samuel;Strickland, Elizabeth;Tait, James; Thornton, Dozier;Thornton, Mark; Thurmond, Harrison;Thurmond, James;Thurmond, William;Titsworth, Isaac;Trent, Nathaniel;Trout, Sarah;Walker, Elizabeth;Walker, Henry;Wallace, Rachel;Wallis, Levi;Walters, John;Wallace, achel;Watson, Obediah; Weatherford, Charles; Welborn, James;Wheeler, James;White, Jesse; Whittingham, Daniel; Whitworth, Jacob;Williamson, Micajah;Williamson, William; Wills, Thomas; Wilson, Samuel; Wilson, Thomas; Winters, John; Winters, Richard;Witt, Middleton; Wofford, Absalom; Wood, Milton; Wright, John.
Index to Probate Records
Wills and Appraisements 1796-1814
Wills and Appraisements 1860-1888
Inferior Court Minutes
Marriages from Court House 1806 to 1861
Marriages from newspapers 1885-1886.
Origins of Early Settlers
Land Warrants 1798 to 1805 (images of)
Map of Jackson County.
Traced Genealogies:
Jackson County Families
Benton
Blackwell
Gunter
Hillhouse
Key
Pentecost
Randolph
Ross
Storey
Thompson
Traylor
Trout
---
---
Testimonials
The free genealogy research which you did for me last year led to my finding my ancestor. Thanks! Mrs. C. C. Hermann
Your free genealogy research helped me tremendously. I plan to renew again with Georgia Pioneers ... Mrs. Jennie Swan
I need help. Is the free genealogy help still available to members?. ... Lonnie G. R. Brown
---
---
Index to Georgia Wills-See Names of your Ancestors

Share your genealogy comments on
Mastodon.Social