Online Elbert County Wills, Estates, Marriages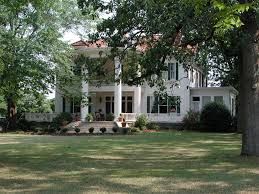 Elbert County, Georgia was created in 1790, and named for General Samuel Elbert [1740 to 1788], the famous Revolutionary War General who commanded his troops in Georgia and South Carolina. It was General Elbert who distributed county lands by land grants to his troops. The parent county from which Elbert County was organized is Wilkes. The county is bordered on the east by the Savannah River, and on the west by the Broad River. Earliest Settlers: William Wycock, Joseph Aken, James Adams, William T. Anderson, Garmon Burton, Edmond Brewer, William Blake, Nelson Barnett, James Cook, Benjamin Cook,Zachariah Colly, Christopher Clark, Samuel Crockett, M. P. Deadwyler, Solomon Dunnin, John Dudley, William Dixon, Dr. L. P. Eberhart, Stephen Ellington, Charles Easton, James Easter, L. A. Frost, Mathew Fulghum, Moses Fincher,John Filson, John Giles, Richard Gatewood, George A. Gaines, Nehemiah Howard, John Hubbard, Cuthbird Hudson, George Turman,and others. The County seat is Elberton. Many residents of Elbert County came from South Carolina across the Savannah River.
Elbert County Genealogy Records Available to Members of Georgia Pioneers
Abstracts
Wills, Bk A, 1791-1795
Wills, Bk B, 1796-1801
Wills, Bk C, 1796-1801
Wills, Bk D, 1805
Wills, Bk EF, 1804-1809
Wills, Bk G, 1809-1812
Wills, Bk K, 1812-1816
Wills, Bk L, 1816-1826
Wills, Bk M, 1822-1823
Indexes to Probate Records
Will Bk 1835-1860
Misc. Wills, Inventories, Letters of Administration, Bk 1791-1806
Online Images of Elbert County Wills 1836 to 1860
Testators: Adams, James;Adams, Nicholas;Adams, Thomas;Adams, William; Alexander, George;Alexander, John B.;Alexander, Peter; Alexander, William;Alexander, William (2);Allen, Beverly; Allen, Singleton;Banks, James;Banks, James Jr.;Banks, Thomas A.; Blackwell, Joseph;Blackwell, Ralph;Bond, Daniel;Bond, Nathan; Booth, Gabriel;Bower, William;Brawner, Henry;Brawner, James; Brawner, Jemima;Brawner, Joseph;Brown, Benjamin;Brown, Elbert;Brown, James N.;Burch, Elizabeth;Burden, Clarey;Burton, Nicholas;Burton, Thomas;Carleton, Stephen;Carpenter, James; Carter, James;Cash, Moses;ason, Edward;Clark, David;Clark, James;Clark, Larkin;Colbert, Thomas;Cook, Beverly;Cook, George; Cook, Smith;Davis, John;Deadwyler, Lucinda;Deadwyler, Susan; Denney, Robert;Dickey, Polly;Dillard, James;Dye, Jane; Eavenson, Mary;Eaves, Rhody;Edwards, Felix;Faulkner, William; Fleming, Sarah;Fortson, Easton;Gaars, William;Gaines, William;Gapping, John;Ginn, Isaac;Goss, Horatio;Gray, John; Hall, Simon;Hansard, John;Haynes, Letty;Helms, Nathaniel; Higginbotham, Sarah;Hopper, Rolly;Hughes, Alexander; Huline, John;Hunt, Elijah;Hunt, Moses;Hunt, Nancy M.;Johnston, James;Jones, Emily;Jones, Solomon;Kelly, Barney;Kelly, William; Key, William Bibb;Lunsford, William;Mantz, William;Maxwell, Thomas;McCurry, Angus;McElroy, Henry;Merit, John;Mewbourne, Archibald;Middleton, Betsey;Middleton, James;Moore, Calvin; Moss, William;Nash, Alice;Nelms, Alice;Nelms, Jordan; Nunnalee, James;Oglesby, William;Oliver, James;Ozley, Jesse; Ozley, Larkin;Ozley, Zachariah;Parham, Isham;Parks, Abraham; Patterson, James;Patterson, William;Pledger, Thomas;Powell, William R.;Pulliam, William;Rice, Ann;Rice, Leonard;Rich, James; Rich, Sarah;Rich, William;Rich, William (2);Ridgway, James; Roebuck, William;Rowzee, Winslow;Rucker, Barden; Rucker, Joseph (estate); ... more names ...
---
---
Index to Georgia Wills-See Names of your Ancestors