history of the times!
Daniel Bonnell was Executed for Robbery October 18 1784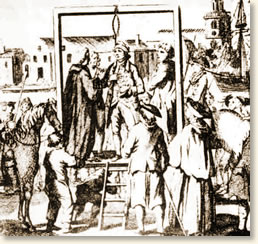 Daniel Bonnell was listed as a son of Anthony, Sr. in McCalls Roster of the Revolution, p. 732. Also, Revolutionary War Records of Georgia by Candler, Vol. III: "The State vs. Danie1 Bonnell, the younger. Oct. 12, 1784. A report of the Summary of the Trial. Verdict and Sentence in this case being made and the same duly . . . more . . .
---
---
Index to Georgia Wills-See Names of your Ancestors

Share your genealogy comments on
Mastodon.Social