How Lost are your Ancestors?
Tips by Jeannette Holland Austin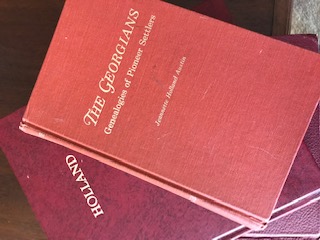 It seems that finding some ancestors is only a dream. Let us face facts, everyone does not create records of themselves. They don't purchase land, pay taxes, register their marriages or file estate records. Some people avoided census takers, or were missed because they resided at a county border or near the frontier. So, what to do? Here are some suggestions. First search the tax digests for likely counties. These digests are never alphabetical. Do not forget to look for defaulters for this may be a clue of when they left the area. Another place to search is the Minutes of the Inferior Court where mention is made of road overseers, commissioners of various public offices, etc. Also, check the Superior Court records looking for law suits.
---
---
Index to Georgia Wills-See Names of your Ancestors

Share your genealogy comments on
Mastodon.Social