Forsyth County Online Genealogy Records: Wills, Estates, Marriages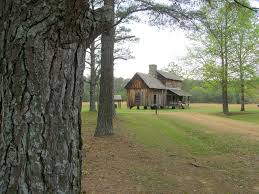 Forsyth County was formed in 1832 and given away in the 1832 Cherokee Land Lottery. It was formerly occupied by Cherokee Indians, most of whom were removed west as a result of the Act of 1832. Before leaving, the silver and gold mines were hidden, but marked on maps. During the early 1920's a caravan of wagons of Cherokees from Oklahoma were seen loading their minerals into wagons. Gold deposits were found in the county during the Georgia gold rush. A visit to this county discovered that the surviving will book beginning in 1856 was virtually not readable. Many pages were blank due to the fact that the ink had faded. I filmed the blank pages, then used the photo enhancer to bring them up. Although most of the pages are readable, one must examine each word separately. Otherwise, no one would know whose wills are in this book. The early settling families were: Braselton, Bruton, Porter, Julian, Jackson, Hutchins, Merritt, Mills, Harding, Sanford, Cochran, Wills, Strickland, McGinnis,Westbrook, Creamer, Whitmire, Owens, Kellogg, Wofford, Ezzard, Bell, Garrett, Williams, Gilstrap, Patterson Sewell, Pilgrim, Lindsey, Mangum, Hansard,Vaughn and others.
Documents Available to Members of Georgia Pioneers
Marriages
Index to Marriages 1833-1848
Marriages from newspapers 1885-1886
Online Images of Will Book 1856-1892
Testators: * Allen, Beverly * Baily, John * Barnett, Casander * Bell,George W. * Billis, Phillip * Blake, John M. * Braselton, Mary * Brown, Robert * Burrass, Phillip * Burton, Young J. * Camp, John * Cawly, Frances M. * Chastain, James W. * Cochran, Nevel * Cox, Phillip * Creamer, Matthew * Dollar, James * Echols, Charles B. * Edwards, Andrew * Ezzard, John T. * Garrett, Daniel * Garrett, Jacob * Hendrix, William * Holbrook, Hannah * Hope, Ellison * Hutchens, Alman G. * Jackson, Charles * Jackson, James * Julian, George H. * Kellogg, George * Lummus, Andrew J. * Martin, Peter H. * Mayfield, Balus * McAfee, Alexander * McCormick, Hector D. * McGinnis, Sarah * Merritt, William G. * Mills, William E. * Monroe, Dugald * Monroe, Jesse * Morehead, Majer * Morgan, C. C. * Orr, Samuel * Owen, Sumpter * Owens, Wiley * Page, William * Pool, Young P. * Rump, John * Sample, Jesse * Sanford, George * Sewell, Joshua C. * Sims, Thomas * Strickland, John * Townly, John R. * Wallis, William * Westbrook, Samuel * Whitman, Christopher * Whitmire, Christopher * Williams, William * Wills, James H. * Wofford, John * Woodliff, Josiah * Yott, John * Youngblood, James W.
Indexes to Probate Records
Annual Returns, Vouchers, Sales, 1827-47
Will Book C 1892-1936
Annual Returns, Appraisements, Inventories, Vouchers 1877-1883
Miscellaneous Estates 1848-1852
Miscellaneous Estates 1854-1855
Estates 1833-1844
Estates 1844-1848
Estates 1855-1856
Estates 1857-1858
Estates 1861-1866
Traced Genealogies of Forsyth County Families
---
---
Index to Georgia Wills-See Names of your Ancestors