Donating Genealogy to Local Libraries is a Wonderful Cause!
Genealogy Tips by Jeannette Holland Austin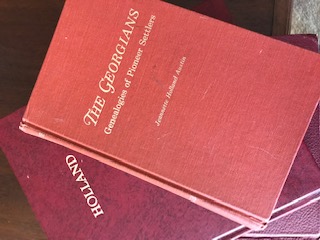 Sometimes I find genealogy books at library book sales. This is usually because it is a duplicate. It would be a shame to see such a book go to the trash. This is an excellent time to purchase it and pass it along to the local library or genealogical society. All of the genealogy books are far far away from being digitized and put online. I dare say, that we will lose a goodly number of valuable books to time and waste.
---
---
Index to Georgia Wills-See Names of your Ancestors

Share your genealogy comments on
Mastodon.Social