Remember this While Researching Henry County
Genealogy Tips by Jeannette Holland Austin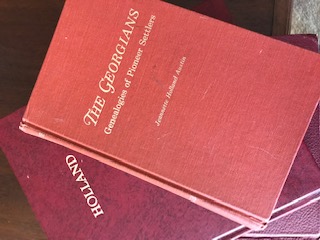 When Atlanta was
Marthasville and long afterwards, all records pertaining to the Atlanta
area were located in Henry County. Later on, it became DeKalb County,
then Fulton County. That means that if your ancestor drew in any of the
land lotteries, do not be surprised to discover that the old family place in DeKalb, Rockdale, Fulton
or Milton Counties, could be found in Henry County deeds!
---
---
Index to Georgia Wills-See Names of your Ancestors

Share your genealogy comments on
Mastodon.Social