How Realistic is Family Lore?
Tips by Jeannette Holland Austin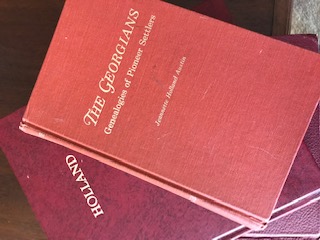 How good is your memory? Do you recall the names and dates of family members? When was your grandmother born? Most people will remember when the grandmother was born or died if it was something emotionally arousing, like the death of President John Kennedy. Experts say that our emotions assist in memory recall. Thus, when we visit Aunt Mary and rely upon her memory, we should realize that, although the time of occurrence is very real to her, she could be off by as much as 20 years or more. However, many such memories can be tracked in court house records, such as deeds, wills, estates and marriages. The same is true of family lore. My grandmother always said that we were related to Hoke Smith, the Governor of Georgia. But when I researched the Smith connection and went back several hundred years with it, there was no way. Some lore is simply another interesting tale. And that is all. . . . more . . .
---
---
Index to Georgia Wills-See Names of your Ancestors

Share your genealogy comments on
Mastodon.Social