Hall County Wills, Estates, Church Records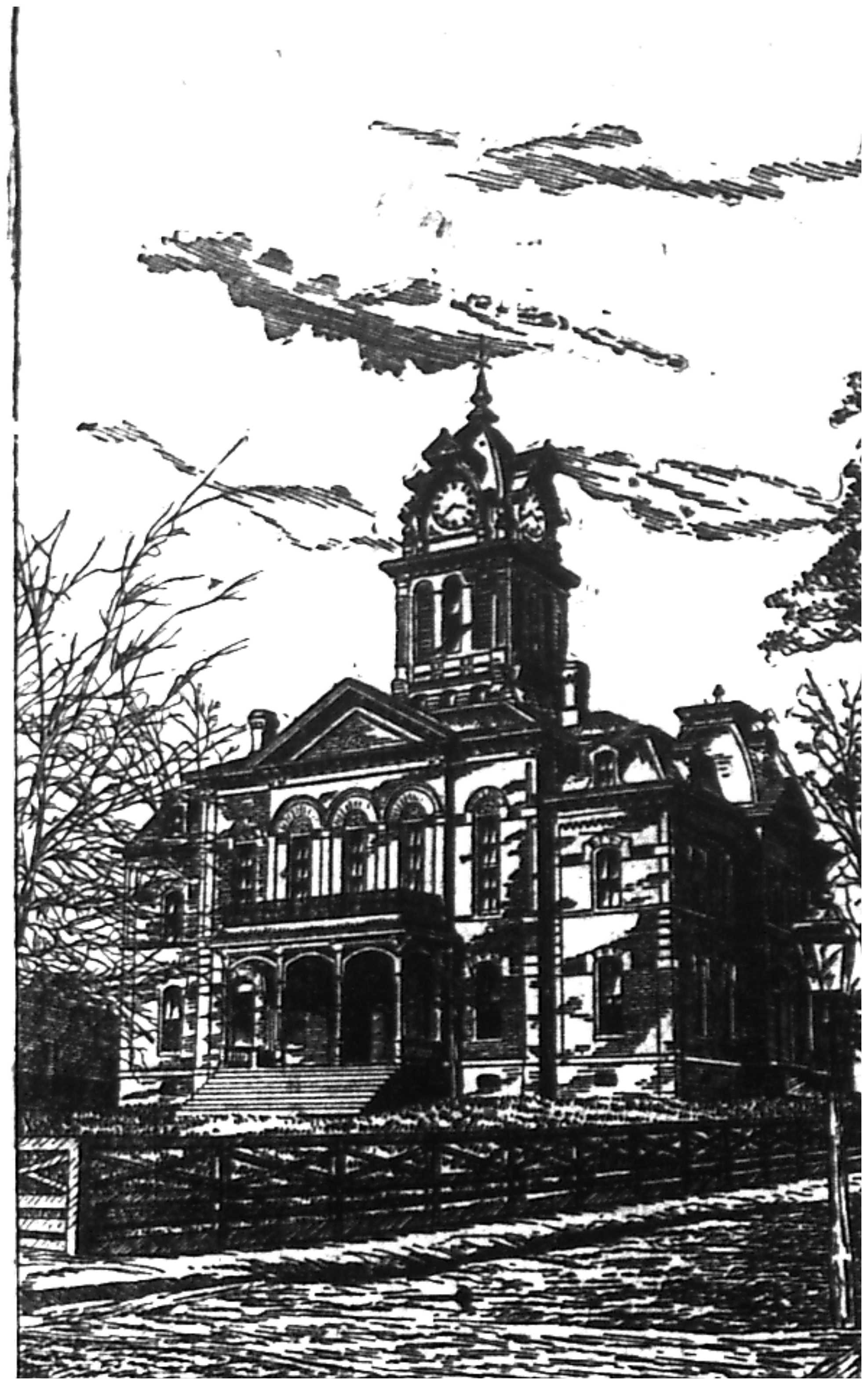 1889 Gainesville Court House
Genealogists should research the Cobb, Cherokee, Floyd, Hall and Forsyth County records for ancestors in this section of Georgia, as many families travelled together, intermarried, etc. Hall County was created in 1818 from lands ceded by the Cherokee Indians on July 8, 1817 in the Treaty of the Cherokee Agency. Additional Cherokee lands were ceded to Georgia on Feb. 27, 1819 in the Treaty of Washington which included the western portions of Habersham and Hall counties. In 1820 a land lottery was held for lucky drawyers, which granted 250 acres of land. It was named for Lyman Hall (of Connecticut), one of Georgia's three signers of the Declaration of Independence.
Hall County Records Available to Members of Georgia Pioneers
Hall County Wills 1837-1867 (abstracts)
Index to Hall County Miscellaneous Estates, Wills, AInventories, Appraisements, Annual Returns, Vouchers, Book A, 1819-1838
Index to Hall County Wills, Book A, 1837-1867
Index to Hall County Wills, Book R, 1868-1890
Hall County Marriages 1819-1850.
Miscellaneous Wills and Estates
Chastain, William (estate image).
Chastain, William (inventory image).
Chastain, William (administration image).
Lockhart, Vincent, Agreement Between Heirs (1893)(image).
McConnell, John Sr., LWT, transcription (1821).
Thacker, William (estate image).
Military Records
Revolutionary War Soldiers from Hall County
Revolutionary War Soldiers Eligible to Draw in Land Lottery
1836 Muster of Gainesville Dragoons
27th Regiment, C. S. A. Muster Roll
Hall County Muster Roll, C. S. A.
1897 Civil War Reunion
Hall County Pensions 1918-1921
Hall County Roll of Invalid Soldiers Pensions 1914-1920
Church Records
Minutes of the Hopewell Church, Gainesville
Early Settlers
Sketches published in The Daily Times, Gainesville
Residents of Cave Springs
Settlers of the Nacoochee Valley
Physicians in Hall County
Online Images of Newspapers (select issues)
The Baptist Sun
The Flowery Branch
Traced Genealogies of Hall County Families
---
---
Index to Georgia Wills-See Names of your Ancestors