Hancock County, Georgia Wills and Estates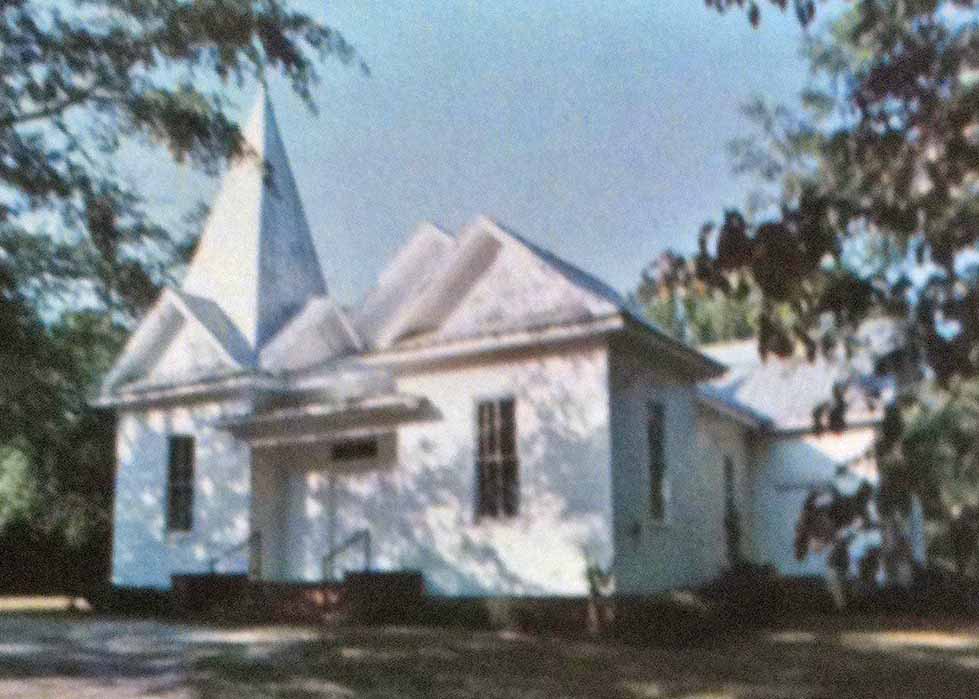 Genealogists should research Hancock and Elbert Counties for families who settled together and inter-married. The scanned images of Wills and Estates not previously indexed (and thus ignored by most researchers) have been properly indicated and may be viewed by simply clicking on the link. If you did not previously have the time to search every page, it would be wise to use this site to find your lost generations of ancestors. Hancock was created in 1793 from Greene and Washington Counties, Hancock County. The county borders Baldwin, Glascock, Greene, Putnam (Oconee River), Taliaferro, Washington and Warren (Ogeechee River), It was named after John Hancock, a signer of the Declaration of Independence. Sparta is the county seat. Early settlers were General H. Mitchell, Bolling Hall, Charles Abercrombie, General Adams, Henry Graybill, Joseph Bryan, William Rees, Jonathan Adams, John Montgomery, Jacob Dennis, Archibald Smith, T. Holt, Thomas Raines, James Bishop, Isham Rees, M. Martin, R. Clarke, R. Shipp, F. Tucker, L. Barnes, W. Wyley, William Saunders, James Thomas, Jesse Pope, Jonas Shivers, William Hardwick, L. Tatum, Robert Moreland and William Pentecost. Hancock County should always be researched with Greene. The Hancock County Wills and Estates (inventories, annual returns, guardianships, vouchers, sales, etc.) were bound together in the same volumes for specific time periods. The records contain a great detal of probate information about the possessions of the deceased as well as how their estates were distributed to the heirs. Such details are of my interest to the genealogist assembling family puzzles. No index is included in any volume and I have never seen any published. Therefore, scanning these images helps the researcher find ancestors otherwise unknown and provide a great new resource to all genealogists.
Hancock County Probate Records Available to Members of Georgia Pioneers
Hancock Wills 1804-1814 (abstracts)
Online Images of Wills, Inventories, Returns, Guardianships, Sales, etc. Book G 1811 to 1815
Testators: Adams, Isaac, Andrews, Milly, Battle, Benjamin, Bonner, Richard, Bordon, Benjamin, Brown, Aaron, Bullock, William, Byrum, Henry, Cadenhead, Thomas, Chambers, John, Dunn, Drury, Echols, Frederick, Elliot, Isaac, Ellis, Isaac, Flournoy, Gipson, Frazer, John, Furguson, Henry, Hart, William, Harvey, Sarah, Harwell, Mason, Hedge, Jeremiah, Howard, Joseph, Hutchinson, William, Leneaves, Samuel, McLemore, James, Moore, Jonathan, Picket, Halbert, Robertson, Nathaniel, Rutland, Martha, Sasnett, Richard, Smith, Nehemiah, Tatum, Nathaniel, Tison, Job, Turk, Theodocius
Online Images of Wills, Inventories, Returns, Guardianships, Sales, etc. Book H 1811 to 1815
Testators: Alford, James, Allen, Freeman, Allen, Harris, Andrews, Gray, Barnes, William, Breedlove, William, Buckner, Joel, Camp, Cloudsley, Chambers, Robert, Chandler, William, Danielly, James, Davis, Owen, Dent, William, Doughty, E., Duggar, Sampson, Evans, Stephen, Furguson, Henry, Gilbert, Thomas, Grant, Charles, Griffis, William, Grigg, Jesse, Hall, Hugh, Hall, Samuel, Capt., Hamilton, William, Harton, William, Humphrey, Willie, Jernigan, Needham, Johnston, Jacob, Langford, Euclid, Lewis, Gale, Lucas, James, Martin, Archibald, McCulluh, John, Medlock, George, Mershon, Enos, Morgan, Ellington, Peek, John, Read, Benjamin, Ross, Francis, Sallard, William, Ship, Frances, Ship, Richard, Simmons, Benjamin Sr., Smith, Nehemiah, Smith, William, Tait, Robert, Thweatt, James, Vickers, Thomas, Wallace, William, Webb, Francis, Welch, John
Images of Wills, Inventories, Returns, Guardianships, Sales, etc. Book I 1815 to 1818
Testators: Alford, Kinchen, Barnes, William, Bonner, Alexander, Boswell, Charity, Bynum, Byre, Daniell, James, Dennis, Daniel, Duke, Buckner, Easter, James, Evans, Stephen, Ezell, Jesse, Fort, Arthur, Foster, Philemon, Harrison, James, Harwell, Isham, Holsey, James, Johnson, John, Lassiter, Willis, Lewis, Sterling, Nolley, Richmond, Parham, Robert, Peek, John C., Sr., Peterson, John, Pike, Joseph, Pritchet, Philip, Rabun, John, Roe, Sarah, Ross, Francis, Sanders, Mark, Saunders, William, Simms, Robert, Stonum, Bryan, Thorp, Joseph, Thweatt, James, Tyres, Joshua, Wallace, John Sr., Waller, James . . . more names . . .
---
---
Index to Georgia Wills-See Names of your Ancestors